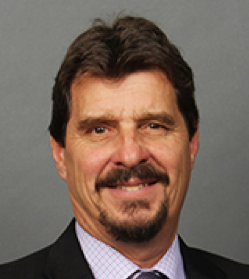 By Mark Reusser, Vice President, Ontario Federation of Agriculture
The Ontario Federation of Agriculture (OFA) is looking forward to the opportunity to engage with municipal leaders across the province at the 2022 Rural Ontario Municipal Association (ROMA) conference. Over a three-day period, organizational representatives will be involved in productive conversations with key stakeholders about issues and priorities impacting the economic growth and development of our rural communities and the agri-food sector.
OFA recognizes that in order to keep this industry profitable and productive, we need to ensure the rural communities that support our farm businesses remain healthy and viable through necessary investments and distributed economic development.
Key priorities that we intend to bring to the table include advocating for rural infrastructure investments, healthy hubs and vibrant communities, affordable and accessible mental health services, fast, reliable broadband and working with stakeholders to navigate the Conservation Authorities (CA) regulations.
It's widely publicized that Ontario's agri-food sector is a major economic driver in the province, contributing more than $47 billion to Ontario's annual GDP and generating over 860,400 jobs. Investments in agriculture and our rural areas have the potential to increase economic productivity and prosperity for all Ontarians.
However, farming and rural communities continue to experience shortfalls in funding due to the disproportionately large infrastructure base in relation to population. A key component of our Producing Prosperity campaign is increased funding to rural municipalities for infrastructure improvements, including natural gas, roads and bridges, drainage and broadband.
Distributed economic development has the potential to create job growth, build affordable communities and secure a sustainable food production system for all Ontarians to enjoy. Infrastructure investments can grow existing businesses, attract new companies and boost opportunities for regional economic development. It will support economic growth for the agri-food sector and ensure we have strong and vibrant communities.
Infrastructure investments such as fast, reliable broadband connection is another vital necessity we are advocating for in rural communities. Reliable, high-speed internet should be deemed an essential service as it is vital to the continued growth and development of rural Ontario.
Reliable internet supports our farmers and rural communities. Without it, rural businesses, residents and schools are at a competitive disadvantage. Our farmers run modern businesses that require innovative technology, high-speed internet access and reliable cellular coverage.
Healthy hubs and vibrant communities are necessary, but unfortunately lacking in many rural areas across Ontario. At times, farmers sacrifice proximity to health care systems, schools and childcare due to the remote nature of their work.
Over the years, we have seen many school closures which directly impact farm families. When a rural school is permanently closed, municipalities fail to realize the potential impact on cost and education accessibility for families in rural areas. Longer commutes to the classroom can directly impact student performance, concentration, and participation in extracurricular activities. These closures also impact the community – removing children present to spend money or be available for afterschool employment.
Rural towns also experience decreased access to healthcare facilities such as doctors' offices, specialists and hospitals. OFA believes farmers and rural residents must have equal access to affordable, high-quality healthcare services, facilities and practitioners that urban Ontarians currently have. Access to local family physicians is a necessary support that should be accessible to the farming community to ensure quality of life and health.
Along with accessible healthcare facilities, mental health also remains a key priority and advocating point for OFA. The challenges associated with farming can significantly affect mental health and well-being. It is vital to recognize the unique needs of a farmer dealing with a mental health crisis. Living within rural communities has limited access to mental health services and resources, creating a deficit in support available to farmers and rural communities. Without a long-term plan for stronger mental health resources, this matter could become a significant detriment to the growth of Ontario's agriculture industry.
As Conservation Authorities are completing their watershed-based resource management strategies and reviewing their funding agreements with participating municipalities for non-mandatory programs and services, we encourage all parties to consider maintaining existing programs such as Total Phosphorous Management programs.
We are pleased to have agricultural representation on the Conservation Authorities Board and are looking forward to the opportunity to collaborate with stakeholders and representatives on CA regulations that impacts farm businesses.
OFA is dedicated to driving positive change for farmers, businesses and rural residents, ensuring they have equal access to the infrastructure, services and support they need.
For more information, contact:
Tyler Brooks
Director of Communications and Stakeholder Relations
Ontario Federation of Agriculture
519-821-8883 ext. 218
tyler.brooks@ofa.on.ca