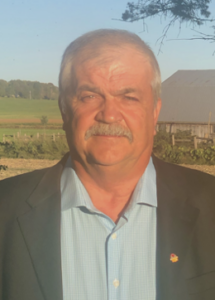 By Paul Maurice, Director, Ontario Federation of Agriculture
The care, well-being and safety of livestock is of the utmost importance for farmers, especially in cases of transportation. Anyone involved in transporting animals, directly or indirectly, has the responsibility to ensure their livestock are ready for the journey.
In an effort to improve animal welfare and reduce risk to livestock during transport, amendments to the Canadian Food Inspection Agency (CFIA) Health of Animals Regulations: Part XII: Transportation of Animals were enacted which requires new rules to be followed during animal transportation. These changes were implemented to improve the well-being of animals during the entire transportation process and are the result of many years of consultation with key industry stakeholders.
Following a two-year period focused on education, awareness and compliance promotion, enforcement of the transport regulations officially came into effect on February 20, 2022. The Ontario Federation of Agriculture (OFA) wants to remind members of notable changes to the regulations to ensure compliance and the welfare of livestock before, during, and after transportation.
Under the new regulations, anyone transporting animals commercially or for business/financial benefit must keep records related to the movement of those animals. These records include the name and address of the producer, ID number, measurement of floor area available to the animals, date, time and place, a description of the animals, and the last time they were given food or water. A Transfer of Care (TOC) document is now required for situations where the responsibility and care of livestock is transferred from one party to another. For example, a TOC is needed when a producer loads their animals on the trailer of a commercial shipper, or when transporting animals to an auction market or abattoir. This document provides proof that a load of animals has arrived or that the care/responsibility of those animals is passed on from one person to another.
The definitions of unfit and compromised animals have been updated in the regulations, with specific directions to determine if your livestock are safe for transport. The transportation of any animal considered unfit is a direct violation of the regulations, with the exception of receiving care recommended by a veterinarian.
Anyone involved in animal transport must assess the fitness of each animal while ensuring all provisions of the regulations are met. Then, only animals fit for the intended trip need to be selected, prepared, and loaded. To help determine if your animals are fit for their journey, the CFIA has developed a user-friendly brochure and guide for producers and a one-page fact sheet for signs of an unfit or compromised animal.
Significant changes have been made to the time frames during which animals are in transport without feed, water, and rest (FWR). Feed, water and rest intervals now vary by species and age of animal, and cover cattle, sheep, goats, swine, horses, and birds. It is also important to note that compromised animals have additional FWR requirements.
A verbal or written contingency plan is now needed for those transporting animals for business, including commercial carriers. The plan covers unforeseen delays or cases of an animal(s) becoming compromised or unfit during loading, confinement, transport or unloading and establishes steps to be taken to reduce or mitigate animal suffering in the event of these circumstances. A template for contingency plans can be found in Appendix 2 of the CFIA's interpretive guidance document. Anyone required to have a contingency plan must inform all those involved in transporting of the animals (directly or indirectly) or who take part in the decision-making of the contingency plan.
Those not in compliance with the new regulations as of February 20, 2022, may be subjected to verbal or written notices and monetary or non-monetary penalties. CFIA's enforcement approach will balance the need to ensure the care and well-being of animals during the entire transportation process, while supporting the different industry sectors in complying with the regulations.
OFA is committed to the continuous improvement in animal care and handling practices and increasing animal welfare. If you are involved in activities related to the loading, transport, or unloading of animals, ensure you are familiar with and follow the federal transport of animal regulations.
For more information, members can view CFIA's 'Then and Now' fact sheet, demonstrating how the regulations have changed since the amendments in 2020.
For more information, contact:
Tyler Brooks
Director of Communications and Stakeholder Relations
Ontario Federation of Agriculture
519-821-8883 ext. 218
tyler.brooks@ofa.on.ca