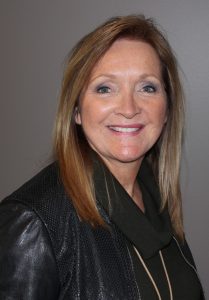 By Teresa Van Raay, Director, Ontario Federation of Agriculture
Through the Feeding Your Future labour initiative, the Ontario Federation of Agriculture (OFA), in partnership with the University of Guelph Ridgetown Campus Business Development Centre (BDC), has launched a new training course aimed at enhancing the knowledge and awareness of mental health and wellness in agriculture. The course, which is offered as part of the Ontario Agriculture Worker Safety and Awareness Certificate, was developed to help identify the unique barriers the agricultural population experiences relative to mental health.
Expanding the online training certificate to include a focus on mental wellness is another strong step forward in addressing the need for more resources and support in this area. It will also help employers and employees enhance their understanding and awareness of managing mental health concerns in an agricultural workplace. The module includes a comprehensive database of resources identifying counselling services specific to agriculture as well as accessible crisis lines. OFA continues to prioritize the importance of providing access to mental health support and the launch of this new online course complements action already taken alongside industry stakeholders and government with the implementation of the Farmer Wellness Initiative.
With the extent of dangers in an agricultural or farm workplace, it's important to understand that safety is at risk if you're not taking care of your mental and physical health. Introducing this concept to new workers promotes greater awareness and acceptance, improving the workplace for both employers and employees. One farm employer stated, "Having this module added to existing training is very much needed and welcomed. Having wider access and awareness to this type of training will not only continue to open up the dialogue about mental health, but I also believe there will be individuals that will find this information resonates with them more than they realized."
We appreciate the support and contributions of the Ontario and Canadian governments in providing funding to the Feeding Your Future project, allowing the opportunity to expand such a valuable training program for those working in the agri-food sector.
The Agriculture Worker Safety and Awareness Certificate creates the opportunity for new workers to understand hazards and basic information about different types of agricultural operations. Structured to be completed at your own pace, these modules will provide the base knowledge that will give you more confidence in your abilities and knowledge of agriculture to prepare you for success. The course provides a broad overview of health and safety on a farm, an introduction to farm equipment operation and safety, and an introduction to both livestock and crop farm operations. With the initial intent of expanding the certificate, this course has been relaunched today with new deliverables. Existing modules have been edited to enhance functionality and now include extensive information including road safety, biosecurity measures, grain bin hazards and crop input safety.
Another module recently added to the program is aimed at hand tool safety. It covers basic awareness and understanding of the different types of hand and power tools and specific hazards to avoid. We forget that the little tools and equipment can be just as dangerous as larger equipment.
This course offers a concise and effective version of training that introduces basic concepts in a farm workplace that we often forget about as employers. We've been working in these environments for so long that we fail to remember the number of hazards that exist. Our minds have been conditioned to subconsciously acknowledge and avoid hazards on the farm which is the ultimate danger for new employees. Having this training available creates the opportunity for new workers to safely enter an agricultural workplace. Although the training is all virtual, practical concepts are introduced which helps when it comes to hands-on application.
Furthermore, this training welcomes new workers to agriculture, encouraging the growth of the sector. High school students will be a target to enroll in this course and an Agricultural Specialist High Skills Major (SHSM) coordinator shared, "It's very useful to have agricultural examples that would make safety training so much more engaging and relevant for many students who hope to work in the industry."
Ultimately, as employers there is so much knowledge we take for granted and taking advantage of training opportunities for workers new to agriculture is an excellent way to increase retention for our agri-businesses. Some of my workers with no existing experience in agriculture get the most excited about how the work they do on the farm contributes to the global food system. Learn more about the program at feedingyourfuture.ca/agri-training and register your employees at a discounted rate until March 31, 2022.
For more information, contact:
Tyler Brooks
Director of Communications and Stakeholder Relations
Ontario Federation of Agriculture
519-821-8883 ext. 218
tyler.brooks@ofa.on.ca