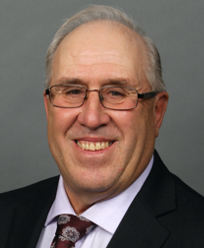 By Rejean Pommainville, Director, Ontario Federation of Agriculture
Leadership development and director recruitment are critical to succession planning for the Ontario Federation of Agriculture (OFA). As a grassroots, farmer-led organization, we aim to develop leaders within our local county and regional federations to recruit and encourage them to pursue a role at the provincial level. OFA's Proud to Lead committee focuses heavily on developing the next wave of leaders through networking, workshops, events and community activities.
Every year, OFA aims to recruit new leaders and interested candidates during the period of open nominations for the position of Zone Director in designated zones across the province. With a rolling governance structure for director elections, fives zones are up for election annually during the month of June. The position is for a three-year term on the Board of Directors.
This year, nominations and elections will take place in Zones 1 (Essex, Kent), 8 (Arnprior, Lanark, Ottawa, Renfrew), 11 (Grenville, Frontenac, Dundas, Leeds), 12 (Hastings, Lennox & Addington, Northumberland, Prince Edward) and 15 (Northern Ontario). Nominations opened on June 1 and will be accepted until June 25. All nominees must be active OFA members who reside in the zone.
As part of the recruitment and nomination process, we are frequently asked – what does it mean to be a director on the OFA board? The role of a director offers the opportunity to speak up, engage and influence meaningful change at the provincial level. Directors advocate on behalf of Ontario farm businesses, connect with grassroots members and industry partners on key issues and priorities impacting the agri-food sector, and influence policy development and strategic planning for the organization. This active role works in collaboration with energetic and enthusiastic board members and staff to ensure the farming and food sector continues to thrive across the province.
Through ongoing advocacy work and conversations with government policymakers and industry partners, the board is committed to enhancing the agri-food industry and the business of farming for all Ontario farmers. It offers the opportunity to engage Members of Provincial Parliament (MPPs) and Members of Parliament (MPs) by participating in lobby day events at Queen's Park and Parliament Hill. Directors bring key messages and priorities to the attention of elected officials and policy advisors to ensure they understand the current issues facing the agri-food sector. It also allows for growing unique connections and relationships with representatives at all levels of government and with the grassroots members who are at the heart of our organization and our farm communities.
It's a role that requires attendance at nine board meetings throughout the year, including a board tour in the summer and the Annual General Meeting in November. Directors attend various other meetings, committees and consultations during the year at the federal, provincial, municipal and local county federation levels. On average, a board member can expect to spend approximately 35 days per year on OFA business. In terms of compensation for providing your services to the provincial board, all directors receive per diems, expenses and mileage pertaining to OFA work and obligations.
Joining our organization as a director is not only an exciting opportunity to work alongside knowledgeable, experienced and motivated board and staff members, but it's also the chance to represent your local farming community and positively impact the livelihoods of our 38,000 farm family members. It is a commitment that has the potential to benefit you and the agri-food industry.
For more information about the nomination and election process, please visit ofa.on.ca.
For more information, contact:
Rejean Pommainville
Director
Ontario Federation of Agriculture
613-793-2849
Cathy Lennon
General Manager
Ontario Federation of Agriculture
519-821-8883