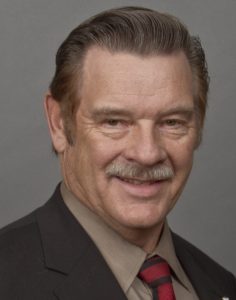 By Larry Davis, Director, Ontario Federation of Agriculture
Since 1998, our province has recognized Ontario Agriculture Week as the opportune time to celebrate our dynamic industry and the millions of acres tended to by our farmers, the abundance of food produced by the agri-food sector, the Ontarians our industry employs, the rural communities we support and the economic engine we fuel.
As we steer towards the heart of harvest, it is the perfect time to reflect, acknowledge and give thanks to our province's farming families. We dedicate our livelihoods to driving the economy forward and work in acres not hours, 365 days a year to provide Ontarians with safe, fresh, high-quality products. Thank you for your hard work, passion and dedication to the agri-food supply chain.
This year, Ontario Agriculture Week runs October 4-10. Strategically, the commemoration falls close to Thanksgiving as it intends to celebrate the fruits of another growing season, a bountiful harvest and encourage consumers to source local ingredients for their holiday meals.
At the Ontario Federation of Agriculture, we work hard to increase the profile and awareness of agriculture year-round. Our industry is a powerhouse of possibilities, and for it to fully flourish, the agri-food sector needs to continue to garner consumer support and entice employees to join the workforce.
To help our sector further connect with consumers, the Always in Season Project was launched in 2020. The project aims to increase consumer awareness and support for Ontario agriculture, local food and local beverage processors through its "I ♥ Local Social Media Planning Kit". The kit includes user-friendly templates and makes it easy for municipalities and organizations to promote agriculture awareness events, encourage Agri-tourism and increase knowledge of local foods year-round availability.
OFA's food literacy initiative, Six by Sixteen, is geared towards the next generation of consumers with the goal of teaching youth how to locally source and prepare six meals before they reach the age of sixteen. This year, we partnered with Bell Media for a province-wide food literacy radio and television campaign that encouraged families to have fun in the kitchen together while learning how to cook, make healthy food choices and find local food.
Due to pandemic restrictions, our physical participation at ag-education events such as Bite of Brant, Grown in Grey and other youth events has been limited. To ensure that agriculture's voice is still being represented we developed three ag education videos: Moo's Thirsty, Farmer & the Fish and Local Food. The recently completed local food video showcases the range of food products grown in Ontario and encourages consumers to source locally by shopping at the farmers' market, farm gate sale or looking for the Foodland Ontario logo at the grocery store. The video also emphasizes that local foods such as meat, dairy, preserves are available year-round, along with produce, thanks to processing, canning and freezing.
Our agri-food sector contributes more than $47 billion to Ontario's annual GDP, generates over 860,000 jobs, supports more than $8.1 billion in annual wages and salaries, with the potential to grow exponentially. The Feeding Your Future initiative was created to ensure the sector continues to attract and retain labour. Through webinars, agri-training opportunities and virtual career fairs, the initiative provides candidates with the resources to learn more about agriculture, enter the workforce feeling prepared and bridges the gap between new employers and job vacancies. This year, Feeding Your Future conducted 6 virtual career fairs across the province to match job seekers with agriculture sector employers.
Ontario Agriculture Week and beyond, I encourage everyone in the sector to celebrate the bounty that our sector provides to the province, country and world. Fill your plates with Ontario dairy products, meats, preserves, grains and produce. This week, take a bite out of Ontario-grown foods to celebrate another year of agriculture's immense economic contribution, innovation and success.
For more information, contact:
Tyler Brooks
Director of Communications and Stakeholder Relations
Ontario Federation of Agriculture
519-821-8883 ext. 218
tyler.brooks@ofa.on.ca