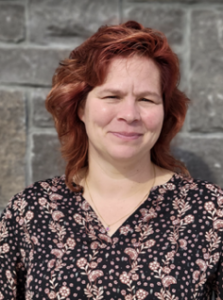 By Peggy Brekveld, President, Ontario Federation of Agriculture
There is something exciting about all election campaigns. There's the intense analysis, the microscope that looks at every candidate's individual word, and activities. There's the ups and downs of polls that inspire and discourage people as they cheer on their favourites. There's the push to get people up out of their chairs to the local community hub to vote, vote, vote! All this ends with a result that potentially lasts for the next four years – are you engaged in this excitement?
We're heading into the final few days of the provincial election campaign. As I look back over the last month, party leaders and candidates have brought numerous and varied issues to the forefront during campaign stops, events and public addresses. But truly, the past month has just been a piece of the work involved in bringing farm and rural issues to the forefront.
As an organization, the Ontario Federation of Agriculture (OFA) began meeting with political leadership last winter so that we could have meaningful conversations with them about the issues and priorities that matter most to Ontario farmers and rural communities outside of the hustle and bustle of campaign season.
We made a point of meeting with candidates from all the major parties in both urban and rural ridings, and as the campaign has unfolded, I see the reflections of those conversations in the platforms the parties are running on.
Different parties have chosen to incorporate various aspects of rural infrastructure spending, supply chain investments and farmland preservation into their platforms because they're issues that resonate with Ontarians across the province. Yes, they're important to agriculture and to our rural communities, but they also directly impact everyone in Ontario.
Investing in the food chain 
When the pandemic first hit, a major concern for Ontarians was the potential collapse of our food supply chain, but Ontario's agri-food sector rose to the challenge and ensured we continued to have access to safe, healthy and affordable locally grown food throughout this challenging time.
Agriculture will be a key part of our post-pandemic economic recovery, so it's important that Ontario's farm policies and regulations ensure stability and prosperity in all aspects of the agri-food supply chain, from field-to-fork.
That means ensuring we have enough food processing facilities to meet market demands, addressing the labour shortage that is plaguing the entire agri-food sector, and protecting our ability to produce food for future generations.
Farmland preservation
Ontarians are keener than ever to source locally grown produce, meats, and dairy products, and for farmers and food producers to meet that demand, we must all work together to stop the loss of our farmland. It's a limited resource, so we need responsible long-term land use planning that takes a balanced approach to supporting economic growth and protecting agricultural land.
The latest Canadian Census of Agriculture data shows that land is now disappearing from agricultural production at a rate of 319 acres per day. That's an increase from the previous level of 175 acres per day, and it's simply not sustainable. That kind of loss puts the resilience of our food supply chain and our ability to produce food, fibre and fuel right here at home at risk.
Rural infrastructure spending
All Ontarians will benefit from government policies that distribute economic development opportunities more evenly across the province. Ontario's agriculture and food industry contributes more than $47 billion to the provincial economy every year, so to keep this sector profitable and productive, we need strong rural communities with infrastructure to support growth. That includes properly constructed and maintained roads and bridges, widespread broadband, access to affordable energy and increased social infrastructure like schools, hospitals and community hubs.
Building long-term relationships
The work done during this election campaign is about more than just the future MPPs in Toronto. All the candidates running in this election are leaders who have been chosen by people in their ridings to compete for the right to represent them at Queen's Park. Whether they win or lose, they will continue to be leaders in their communities, and I see great value in the new dialogue we've been able to start – and hopefully will be able to continue with them in whatever role they take on next.
I would also like to personally thank every OFA member who has taken the time to talk to candidates, hosted or attended a debate, or engaged in election conversations about food and farming in Ontario – especially during the very busy spring planting season. Those conversations make a difference.
Most of all, though, I encourage all of our members and industry partners to get out there and take part in our democracy by casting their ballots. Make your vote count for your farm and your community.
Election campaigns are intense, but as the voice of Ontario's farmers, our work won't end once the election is over. OFA takes meeting and working with policymakers seriously and regardless of who wins on June 2, we will continue to raise awareness for these critical issues with all levels of government.
Our mission is Farms and Food Forever, and that won't change regardless of the election's outcome.
For more information, contact:
Tyler Brooks
Director of Communications and Stakeholder Relations
Ontario Federation of Agriculture
519-821-8883 ext. 218
tyler.brooks@ofa.on.ca