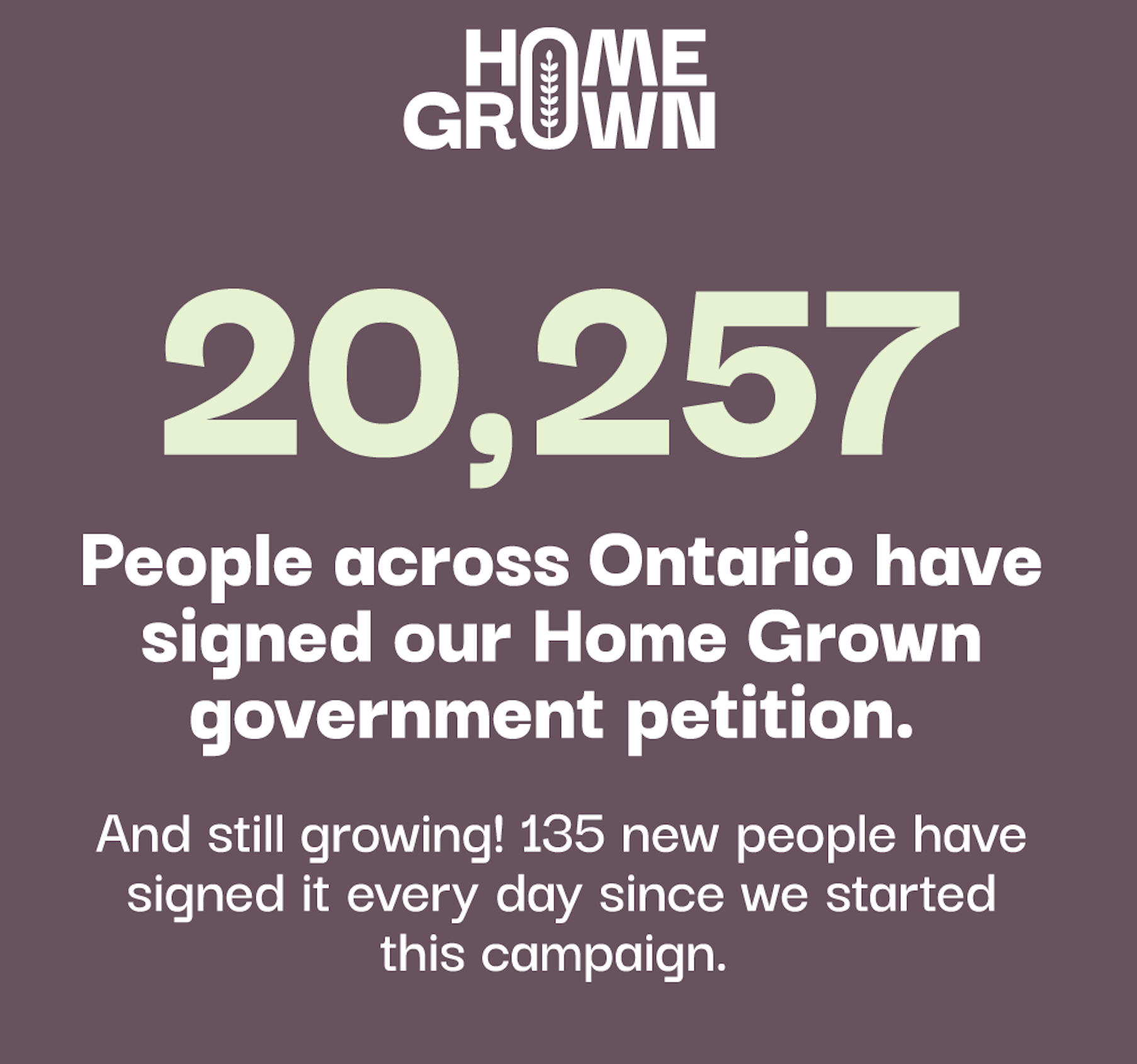 We are excited to announce that we have hit a huge milestone in our Home Grown petition by surpassing 20,000 signatures. To date, 20,257 people have signed our petition in support of the Home Grown campaign urging the protection and preservation of farmland. On average, 135 new people have signed each day since we first launched in May 2021.
It is vital that we continue to spread awareness and work to protect Ontario's finite resource – our farmland. The land that aids in the growth of fresh, local foods, feeding families across the country.
OFA encourages everyone to sign the petition to help us reach our goal of 25,000 signatures. Once you've signed it, feel free to share with a friend, neighbour, family member, or anyone in your social media circle.
Learn more about Home Grown and our farmland preservation initiative here.
To sign the petition, click here.