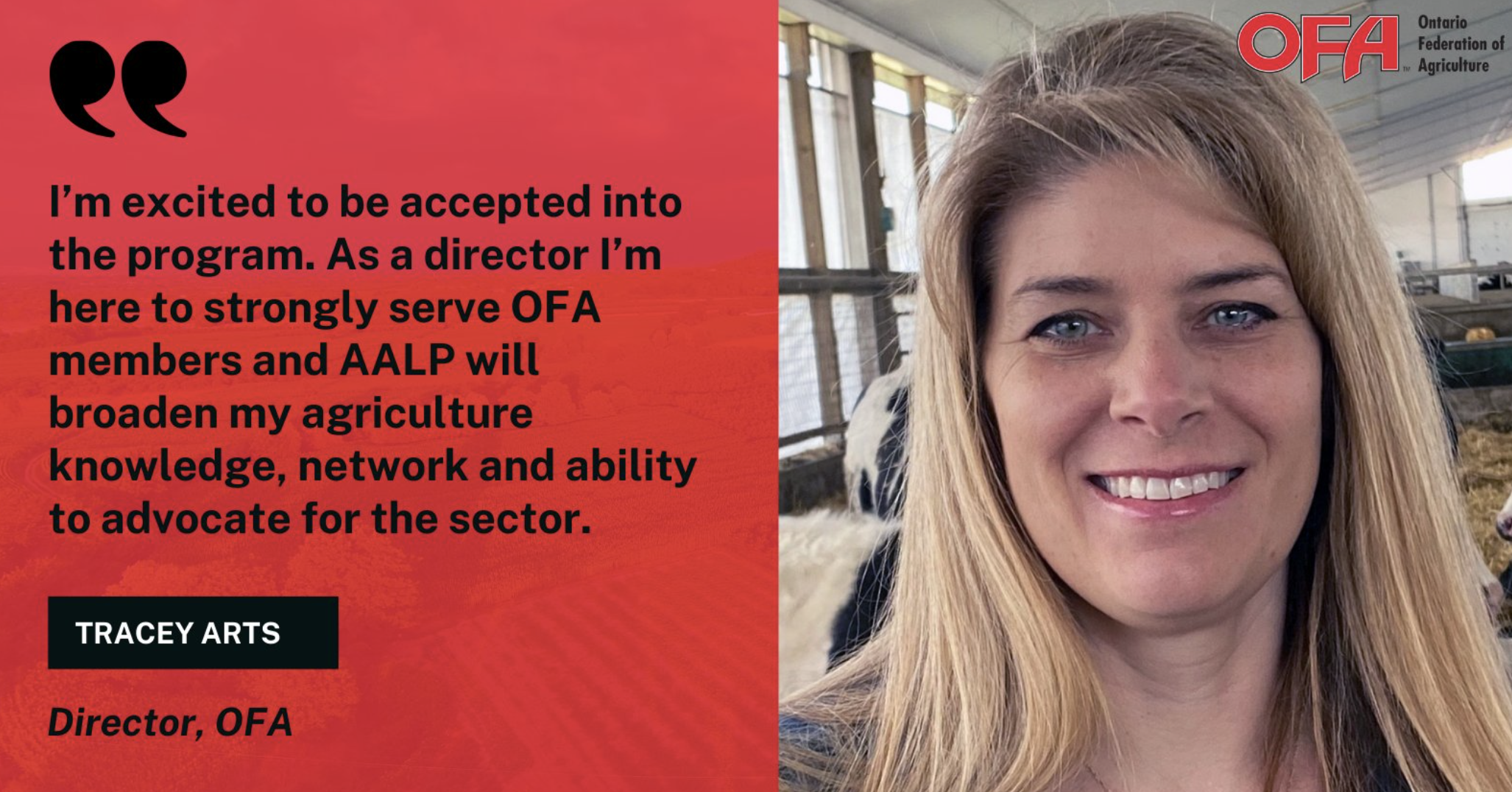 On October 14, the Rural Ontario Institute (ROI) announced their 19 current and emerging leaders from across the province selected for the Advanced Agricultural Leadership Program (AALP) Class 19.
OFA is excited to announce that our Director Tracey Arts was one of the individuals selected to participate in AALP Class 19. We look forward to supporting her throughout this professional development journey as she continues to passionately contribute to the betterment of Ontario agriculture.
OFA is proud to be a founding partner of AALP and contributes annually to the program in support of leadership development. We understand that cultivating strong leaders contributes to a robust and dynamic agri-food industry.
Programs such as AALP help to elevate leaders in agriculture and position program graduates to make meaningful change and contributions to their rural communities.
The OFA Board of Directors is compiled of many AALP graduates, including Peggy Brekveld, Drew Spoelstra, Mark Reusser, Jackie-Kelly Pemberton and Paul Vickers.
For more information, click here.