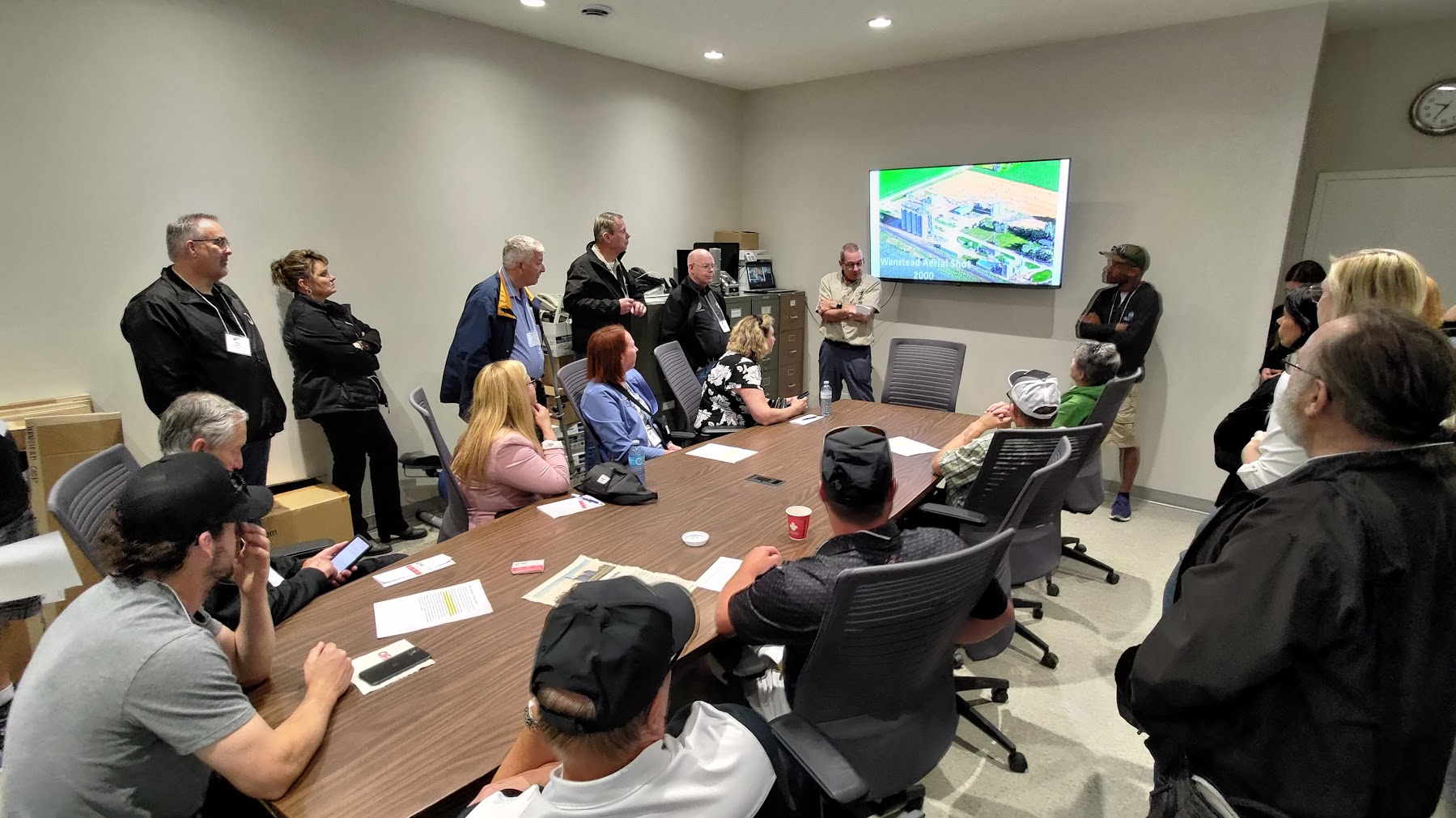 Project Description
LFA organized a bus tour of 4 farms for municipal personnel. Area commodity groups were contacted to donate items for grab bags.
Project summary and highlights:
Personal invites were sent via email to all council representatives from each municipality as well as Sarnia Lambton Chamber of Commerce, Sarnia Lambton Economic Partnership, Tourism Sarnia Lambton and Sarnia Workforce Development.
LFA wanted a good representation of ag sectors across the industry.
4 area farms / ag businesses were selected to be visited in the Northeastern Lambton County area:

Wanstead Co-op – grain elevator
Twin Creeks Greenhouse – pepper greenhouse
Stonepickers Brewing Company – craft brewery
Four Clover Dairy – dairy farm

Recognizing that poultry and hog operations could not be visited due to risk of disease transmission, representatives from Chicken Farmers of Ontario and Ontario Pork were invited to present a description of their industry to the participants.
OFA Vice President Crispin Colvin also presented an overview of OFA and current issues affecting farmers.
Lunch was held at Stonepicker Brewery which offered a variety of craft beers and seltzers.  They grow their own barley for their craft beer.