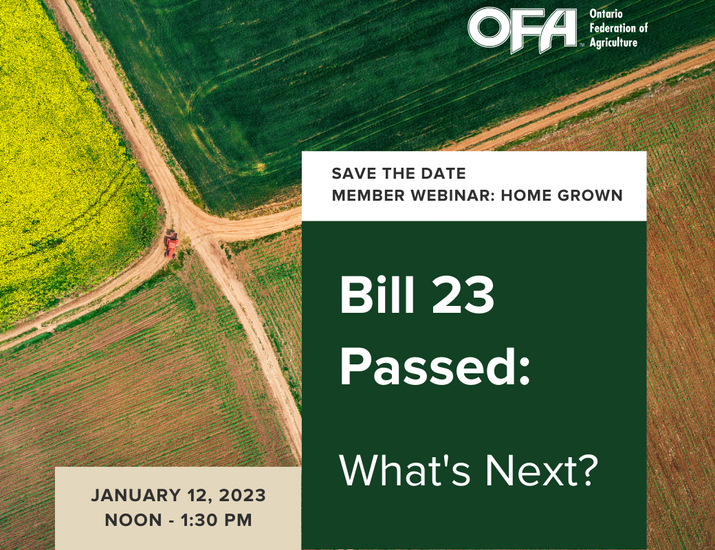 Ontario loses 319 acres of farmland a day. At the same time, our Province is in a housing crisis, with the provincial government looking to build 1.5 million homes over the next ten years. Can land use planning protect farmland and build more homes?
Bill 23 the More Homes Built Faster Act, 2022 will make this challenging to accomplish. This webinar will provide a background on agricultural land use planning and farmland loss in Ontario, the challenges, opportunities, and impacts of Bill 23 and how individuals and county federations can engage in the land use planning process as critical stakeholders.
Participants will learn about farmland loss statistics in Ontario, as well as learn about recent provincial housing initiatives and how these impact agriculture.
The webinar will be hosted via Zoom on Thursday, January 12 from noon – 1:30pm. It will begin with a presentation followed by an opportunity for open discussion and Q & A.
Registration is open for anyone interested in attending. Please click here to access the registration form.