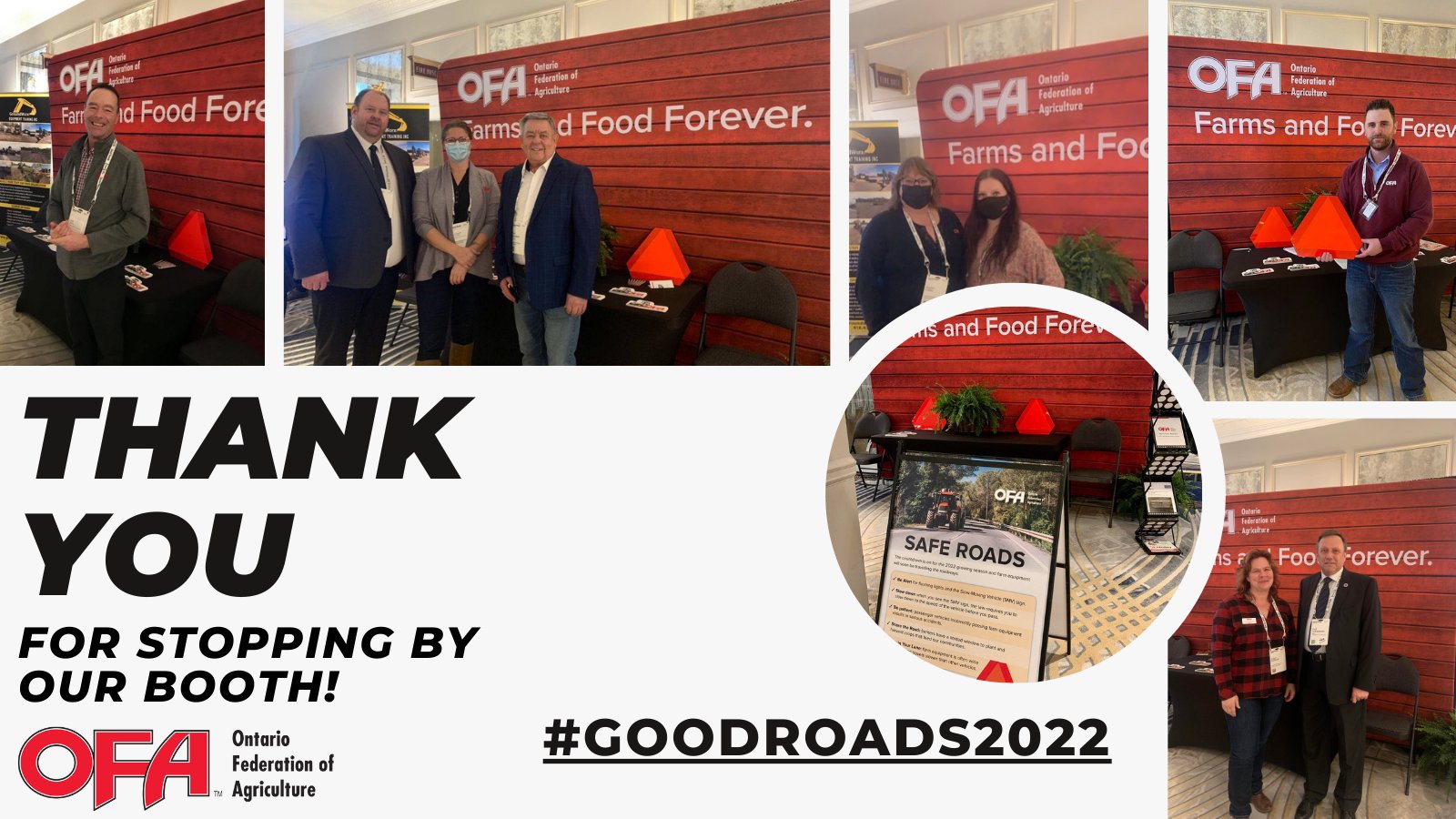 This week, OFA staff and board representatives exhibited at the 2022 Good Roads Conference in Toronto. Over the course of three days, our representatives had impactful and valuable conversations with municipal councillors and municipal staff. We exhibited to advocate for safe roads for farm equipment and to educate attendees on best practices for all drivers when encountering farm equipment on the road. Thank you to everyone that stopped by our booth to discuss agriculture and safe roads as we head into the busy growing season. Together, we can ensure everyone gets home safely.
Thank you to Team OFA members Paul Nairn, Steph Vanthof, Will Stoneman, Margaret Vincent, Joanne Fuller, Kaylee Coverdale, Crispin Colvin and Peggy Brekveld for attending on behalf of our organization.
Stay up-to-date with industry events, shows and webinars by visiting our events calendar.