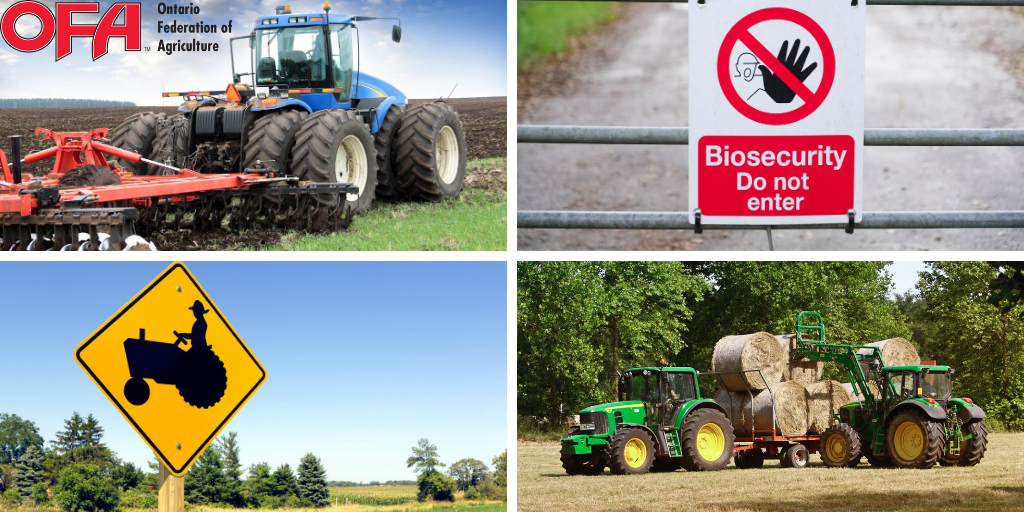 OFA has extended the deadline for the Farm Safety Photo Contest until September 1, 2020. Farm families across Ontario are invited to submit their entries showcasing farm and road safety at work on your farm.
The Farm Safety Photo Contest is open to all OFA members, their immediate families, and employees of OFA members.
Prizes will be awarded to the top 3 winning photographs with the grand prize winner receiving a farm safety kit valued at $200.
The contest includes one general category featuring farm and road safety photos. Photographs can include, but are not limited to: members demonstrating proper livestock handling, equipment showcasing their slow moving vehicle signs, showcasing loads that are properly secured and abiding by weight regulations, etc. Showcase how your farm stays safe every day on the farm and on the road.
Limitless entry is available to all participants, but each participant will only be eligible to win one prize.
The deadline to submit photo entries is September 1, 2020.
For contest rules and photo entry, visit ofa.on.ca/photocontest.
Contest prizes will be awarded in partnership with TSC Stores and Mark's.