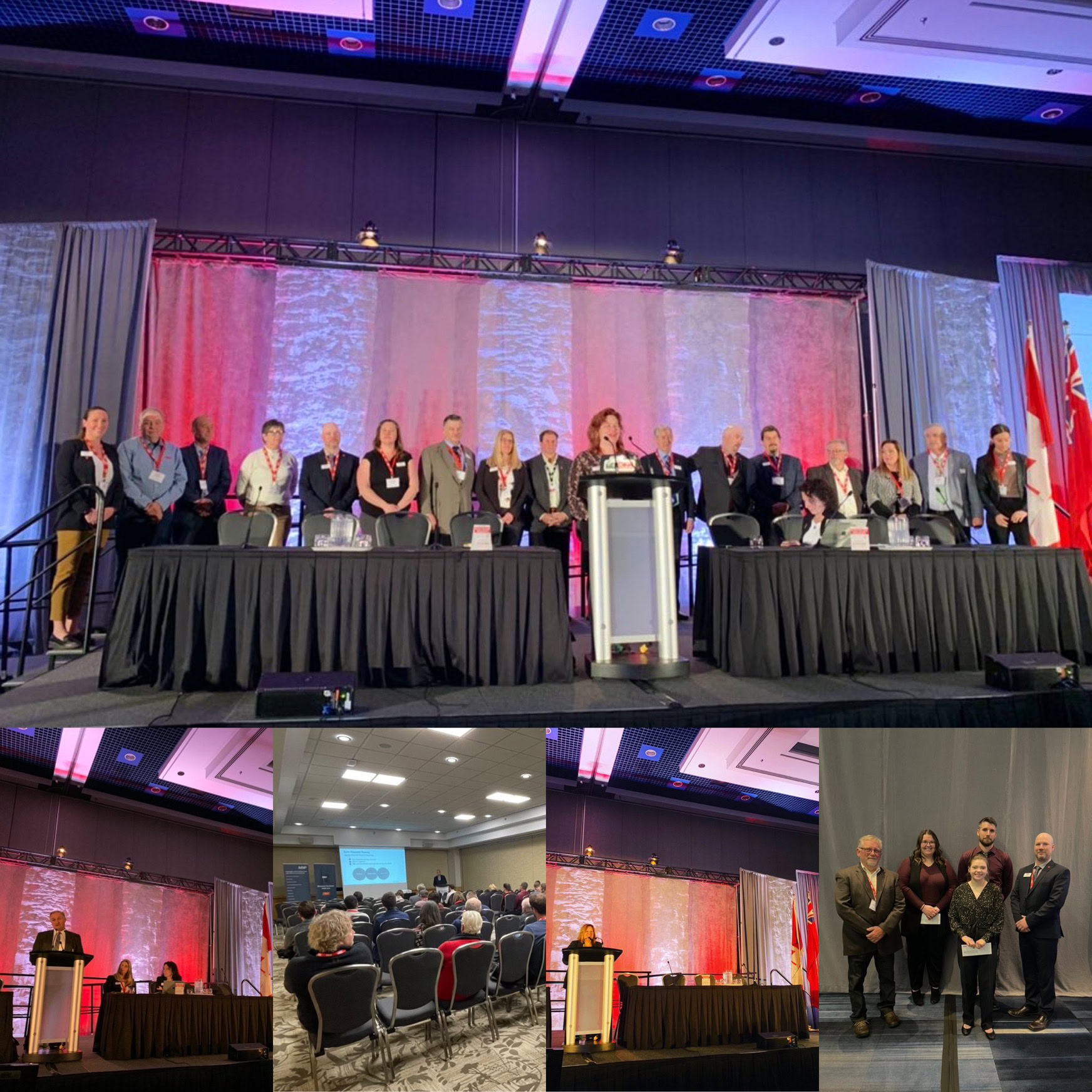 What an incredible 2nd day at the 2022 OFA AGM!
We had many productive conversations, questions, workshops, a great locally sourced lunch and are gearing up for our Harvest Celebration this evening.
Thank you to all speakers who participated today:
Fanshawe College President – Peter Devlin
Dean, Centre for Research & Innovation at Fanshawe College – Alison Ewart
MPP – John Vanthof
Co-operators Director – Geri Kamenz
Chief Economist – Jean-Francois Perrault
VP & National Head of Agriculture – Janice Holzscherer
CFA President – Mary Robinson
Ontario Minister of Agriculture, Food & Rural Affairs – Hon. Lisa Thompson
VP of Stakeholders Relations, Hydro One Networks Inc. – Daniel Levitan
Congratulations to the 2022 OFA Education Bursary winners: Valerie Higginson, Andrew Kuiack, Faith Emiry, Michael Jones & Lexi Johnston.
Resolutions will continue and our Keynote Address will take place tomorrow so stay tuned on all social platforms for updates.
For anyone who missed us today at the 2022 OFA Annual General Meeting and want to join us for day three, you can watch the livestream on our Youtube Channel at youtube.com/ontariofarms.