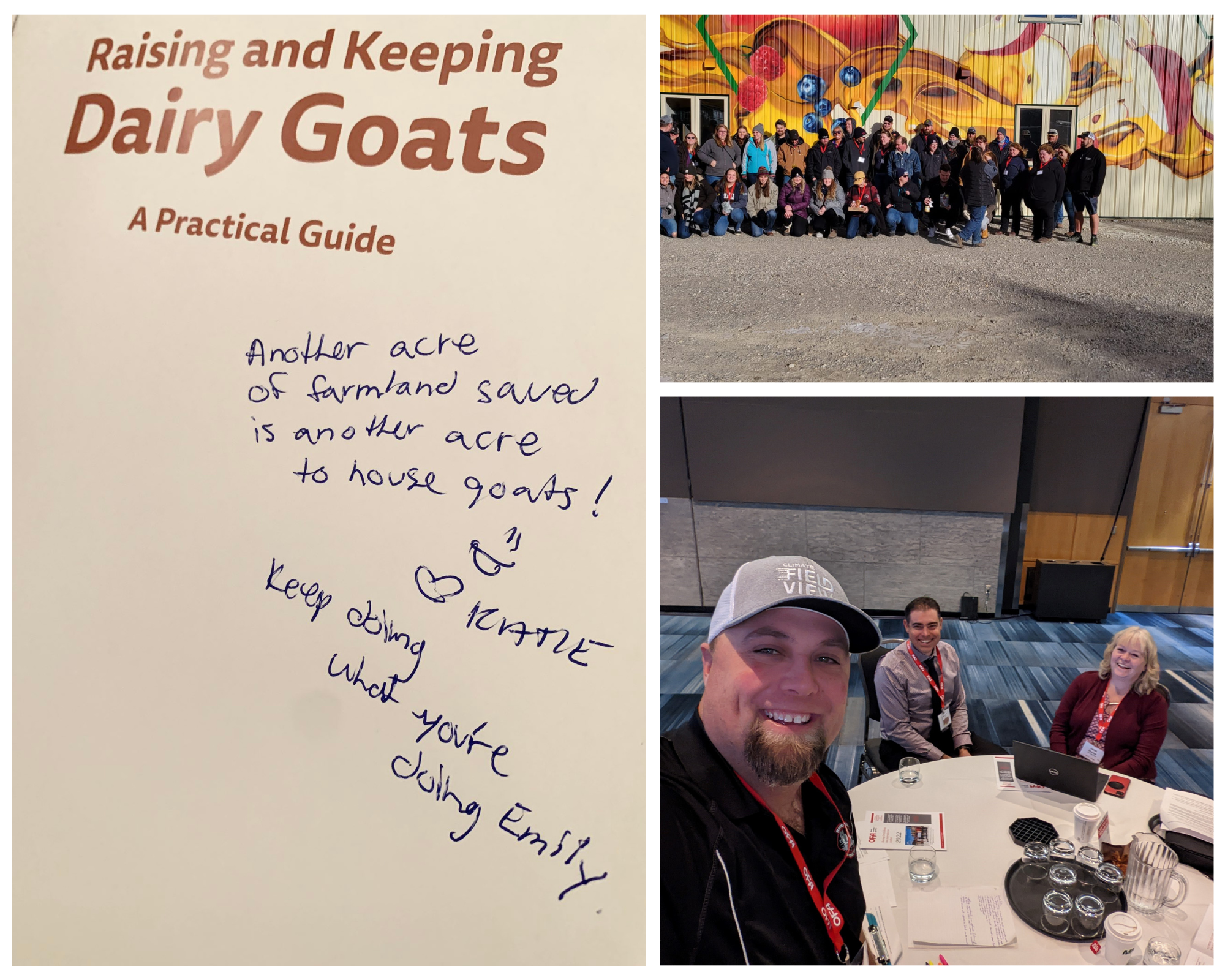 An annual highlight for federations across the province is attending OFA's Annual General Meeting. The meeting hosts delegates from all corners of agriculture and sets the stage to debate important issues. Additionally, the meeting provides engaging learning opportunities through an afternoon of timely and relevant workshops.
To me, the most important aspect is the networking, relationship building and mentorship that occurs between OFA AGM delegates, OFA staff and the Ontario Young Farmers Forum (OYFF) attendees. After years of zoom meetings, it was awesome to all be together under the same roof again to engage in person. The energy and enthusiasm were undeniable as delegates chatted, shook hands, and re-connected.
OYFF kicked off with OFA President Peggy Brekveld bringing greetings and words of encouragement to the young leaders. The day included several tours via bus which stopped at Heeman's and Stanton Bros Limited. Both farms featured showcase innovation and diversification. Congratulations to the OYFF Organizing committee: Tina Wark, Charlotte Huitema, Grace Johnson, Carson Wagner, Elizabeth Bruce, and Hadley Jenkins for a successful meeting.
Meals were locally sourced and provided the opportunity for networking. Wellington delegates shared a table with 4 local OYFF delegates and discussed current issues and perspectives across several generations. Peter Hannam, past OFA President also sat at our table and eagerly shared his wisdom with the next generation.
All delegates benefitted from side-chats with their peers and enjoyed getting to know OFA staff better as well.
A personal highlight for me was providing OFA's Emily Sousa with a signed copy of Raising Dairy Goats- A Practical guide. The book is authored by Wellington delegate Kate Normet.
Thank you to all the delegates that represented their community at the 2022 OFA Annual General Meeting.