It's the time of year when farm equipment hits the roadways again, and when slow moving vehicles share the road with motorists, OFA reminds everyone to remember the rules of the road and take the time to put safety first. When you see a slow moving vehicle (SMV) sign – remember to slow down and share the road.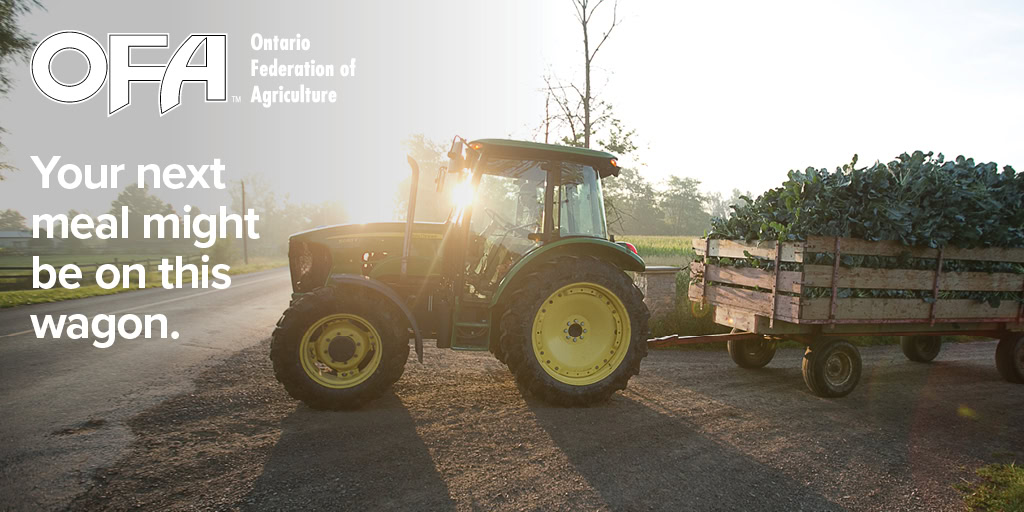 Here are safety tips that might come in handy for motorists driving around the countryside this fall to a local market or fall fair. When you come across farm equipment on the roadways, we encourage all drivers to do the following:
Take a deep breath.
When the path is clear, make sure the driver can see you before you pass.
Don't expect the vehicle to pull over on the shoulder – as this could be dangerous for a large piece of equipment.
Slow down and share the road
In May 2019, OFA Vice President Mark Reusser was a guest on Newstalk 1290 CJBK for their Ask the Experts segment. Mark joined the show to discuss the importance of road safety during planting season and what motorists can do to help keep everyone safe when sharing the road with farm equipment. Click here to listen to the full segment.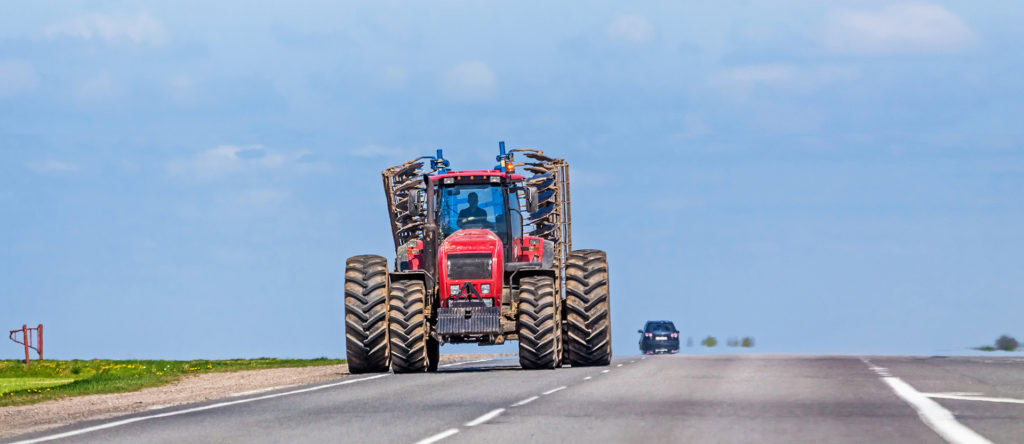 OFA members: review the rules of the road and safety tips for driving tractors and machinery on our roadways.
We can't anticipate what other motorists will do, or how they'll react to sharing the road this fall with farm equipment. Roads, bridges and traffic circles aren't built to accommodate machinery and a lot more motorists are increasingly impatient around slow moving vehicles. So always start with safety. Be alert for drivers anxious to pass you at unexpected times. Use your lights. Share the road. And watch carefully as you turn onto public roadways and make left hand turns across traffic.
Use lights, taillights and signals to make your equipment as visible as possible to other motorists. Always display your slow moving vehicle sign prominently on the back of your equipment. These signs are only meant to be affixed to vehicles and it is an offence to have these signs on roadside posts or to affix them on vehicles travelling over 40 kmph. Take the extra time to wait for an opening onto a main roadway that will give you enough time to get on the road and be visible.
The road safety webinar covers road rules and requirements for farm tractors, towed farm implements, self-propelled implements of husbandry and farm use of ATVs and off-road vehicles. The webinar also provided a thorough review of key terms, rules of the road, towing, licensing requirements, restrictions and other important areas where the Highway Traffic Act impacts farm equipment traveling roadways.
Click here to watch OFA's webinar on rules of the road and safety tips.
OFA wishes all Ontario farmers a safe and successful harvest season. Remember to take the time to put safety first on the roadways, on your farm and for your family.
For additional information on road safety, visit ofa.on.ca/issues/transportation and select Fact Sheets at the bottom of the page. Related fact sheets include: Farm Trucks, Farm Implements on the Road, Trailer Towing Checklist and Benefits of Farm Plates.