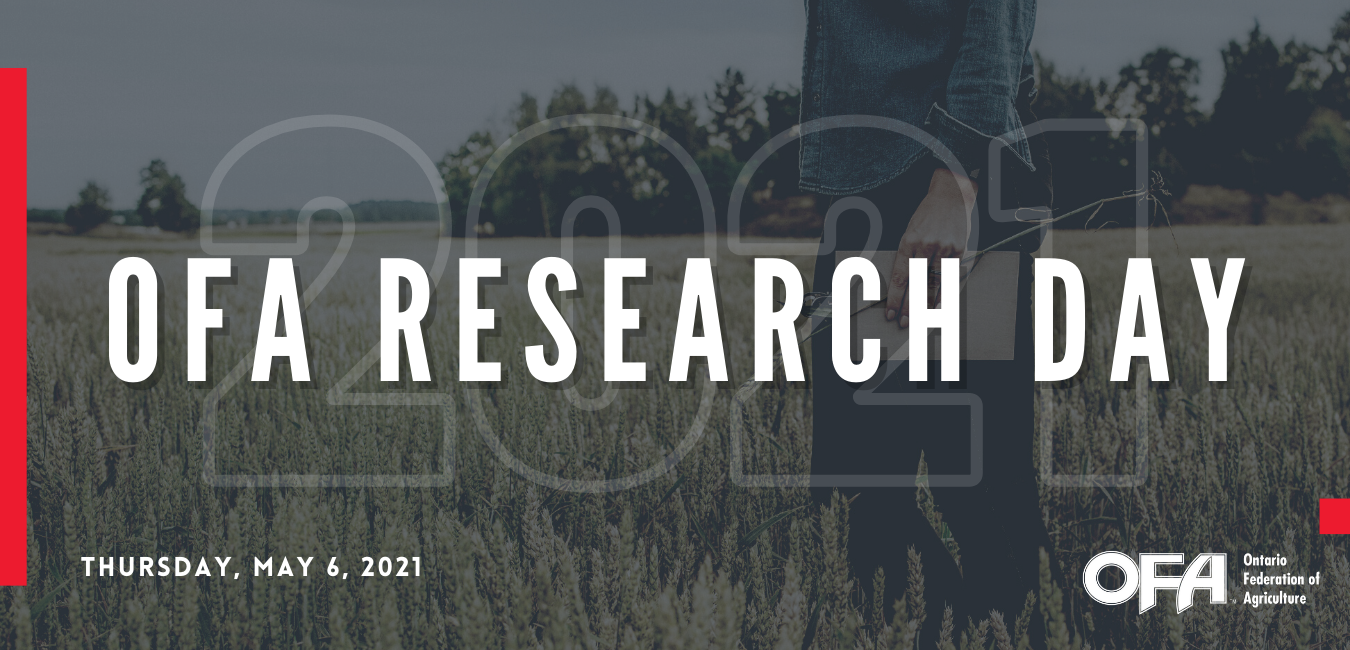 The Ontario Federation of Agriculture (OFA) is pleased to invite you to learn about some of the current agricultural research projects that OFA supports. Join us virtually on Thursday, May 6, 2021 to learn about topics such as: farmland values, mental health and wellness, workforce attraction, carbon tax, and environmental stewardship.
You have the option to leave and rejoin the meeting throughout the day, so feel free to attend any of the presentations that are of interest to you. Please be sure to check the agenda the day before for any changes. A recording of the presentations will also be made available on the OFA website after the event.
OFA invites members, industry stakeholders and government policymakers to join us for an exciting, informative event.
Please note: the virtual meeting capacity is limited, so we encourage those interested to register early.
To view the agenda, click here. For summaries of the sessions and presentations, click here.
To register, click here.