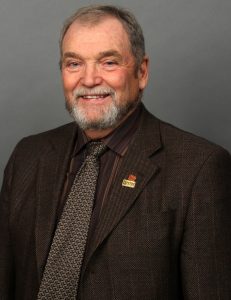 By Bruce Buttar, Director, Ontario Federation of Agriculture
Choosing the right insurance policy for your farm is never an easy task. It's often a difficult and taxing job finding an insurance policy that best suits the unique needs of your farm business. Understandably, it's hard to think about investing in insurance when things are going well on the farm. But, when unexpected accidents or events occur, the last place you want to be is left out in the cold facing financial hardships because you didn't have the proper property and liability insurance.
The Ontario Federation of Agriculture (OFA), in partnership with The Co-operators, wants to encourage our members to review their insurance coverage annually to ensure they are adequately covered if unexpected events occur. Although the task may seem daunting, complicated or confusing, it is important to ensure that your plan accurately covers the unique needs of your property and reflects market changes.
Insurance is a form of risk management, helping to ensure you and your property are protected in the act of damage, fire, flooding, etc. When seeking out insurance, one thing to keep in mind is creating a positive relationship with your farm insurance broker. Your broker will assist you in assessing the value of your assets, offer professional advice and create a policy specific to your business.
One thing we encourage members to keep in mind is to ask questions, safeguard against risk and ensure that no information or assets are being overlooked. Farms are a complex entity, making it vitally important to accurately respond to questions or concerns from the broker in order to obtain the proper coverage.
Two-way dialogue with your insurance broker is vital when updating your policy. One area that is often looked over is the limits of property insurance. Due to challenges and changes in supply chains, it has never been more important for farmers to check that the coverage limits of their structures, animals and machinery are sufficient in case replacements need to be made. When increases in items such as lumber or machinery occur, farmers can find themselves in situations where their total insurance coverage falls short of the amount of money needed to replace the damaged property. We encourage our members to stay familiar with the current market prices of their assets and to regularly reference their limits of property insurance to ensure they have the correct coverage.
OFA also reminds members to regularly update their insurance broker when new machinery or equipment is purchased. We suggest all operators keep a detailed inventory of their farm assets and update their insurance carrier when changes occur. This will help make sure you have adequate coverage to cover the cost of all your equipment in the event an accident occurred.
The Co-operators currently offer OFA members exclusive coverage and savings on insurance plans. The Co-operators share that members should be mindful of the limits of liability insurance. As farmland continues to become less and less available, the price of that land continues to increase. The overall net worth of a farm and its owners, partners, and inhabitants need to be considered when placing liability limits.
Understanding exactly how much liability insurance each farm operation requires is a complex process that takes many variables into account, including the value of the operation and the primary commodities being produced. OFA strongly recommends members contact their insurance advisor to ensure they have sufficient liability coverage.
The Co-operators is also encouraging members to consider loss of income (business interruption). Catastrophic loss is never planned for and occurs when we least expect it. Business interruption insurance is a type of commercial property insurance that protects against income loss as a direct result of damage or destruction to insured property. Farmers without any type of business interruption insurance could find themselves in a situation where they are without income when farm assets are damaged or destroyed. Business interruption insurance can help bridge the gap and maintain cash flow in certain situations. We encourage our farmers to check if their policy has Business Interruption Insurance and to determine if the level of benefits they would receive is adequate.
Additionally, OFA has collaborated with The Co-operators to release more in-depth information on our website dealing with Limits of Property Insurance, Limits of Liability Insurance, and Loss of Income.
OFA hopes that all members utilize these tips and considerations when it comes to annually reviewing their insurance coverage. We want to ensure that in case of an emergency or catastrophic event, our members have the coverage they need to get through it.
For more information, contact:
Tyler Brooks
Director of Communications and Stakeholder Relations
Ontario Federation of Agriculture
519-821-8883 ext. 218
tyler.brooks@ofa.on.ca