Welcome to the Kent Federation of Agriculture

The Kent Federation of Agriculture is one of 51 county and regional federations supported by OFA across the province. Kent Federation of Agriculture represents the voice of agriculture in the local community and advocates on behalf of farm families in the Chatham-Kent area on local agricultural issues.
President: Jay Cunningham
jay.cunningham2@gmail.com
Tel. 519-784-2084
MSR: Carol Verstraete
carol.verstraete@ofa.on.ca
Tel. 519-809-3040
If you're interested in getting involved with the Kent Federation of Agriculture, contact the Member Service Representative (MSR) in your region and ask about attending an upcoming meeting.
KFA represents a group of "Farmers working for Farmers."
To read the KFA's position on the CK Woodlots Bylaw click here. 
Click here to view the KFA website.
Click here to view the complete list of KFA Directors for 2021.
KFA Phone Number: 519-674-1500 Ext. 63595
---
Canada's Ag Day:
Canada's Agriculture Day started in 2016 and was launched as a day of celebration for farmers. February 23, 2021 brings special attention to our agricultural industry and the pride we share in growing food. Organizers are encouraging everyone to mark the day in their own way, to celebrate Canadian agriculture in engaging and fun ways from home. How you celebrate is up to you – create your own mouth-watering moments or get inspired with some delicious ideas below. Just have fun, show your ag pride and make some noise on social media for Canadian food!  
We're proud to have Canadian farmers who produce among the safest, high-quality food that feeds our country and the world. OFA encourages everyone to participate and share their celebrations.
Click here to view how KFA celebrated Canada's Ag Day.
For more information, celebration ideas and social engagement tools visit the #CdnAgDay website.
---
Check out the BuyLocalBuyFreshChathamKent.com. A new map will be coming out 2021/2022.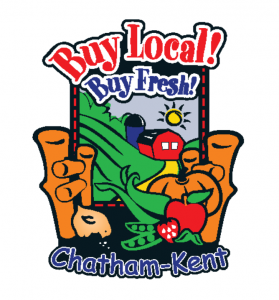 Contact Information
Email: kfa@uoguelph.ca
Address
120 Main Street East
Ridgetown, ON
N0P 2C0