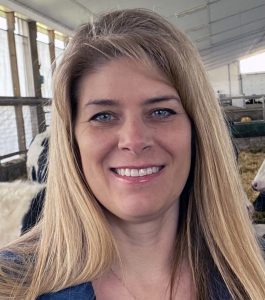 Tracey Arts serves on the Ontario Federation of Agriculture (OFA) Board of Directors as the Zone 4 Director representing the counties of Elgin and Oxford. Arts was elected into the position following a by-election that took place March 16-April 9, 2020.
She grew up in the Niagara Peninsula on a dairy farm and now farms with her husband Ruud and twin boys Willem and Lucas in Oxford County. In addition to dairy farming, Arts brings a background as a veterinary technician with experience in both small and large animals, lab work and research.
Arts is currently in her fourth year on the Oxford County Federation of Agriculture Board of Directors, most recently as Vice President, and has represented the counties of Oxford and Elgin on OFA's Policy Advisory Council (PAC) for the last three years.
Contact:
tracey.arts@ofa.on.ca