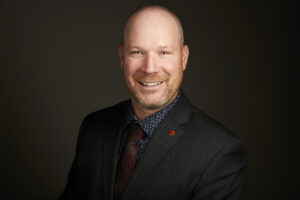 Ethan Wallace has been a director with the Ontario Federation of Agriculture since 2021, representing farmers in Huron and Perth counties. He farms just outside of Seaforth with his wife Joanna and children Cole, Liam and Bree, where they milk Jersey cows in a barn with a robotic milking system and grow corn, wheat and soybeans.
Ethan is the fifth generation of his family to farm in Ontario, and the third generation on the same family farm, which he recently took over from his parents. Before joining the OFA board, he served on the boards of the Seaforth Agricultural Society, the Huron County Milk Committee and the Huron Federation of Agriculture, as well as coaching broomball.
He's passionate about ensuring an agricultural sector that is both profitable for farmers and able to provide Ontario, Canada and the world with food, fuel, fibre and flowers.
Contact:
ethan.wallace@ofa.on.ca