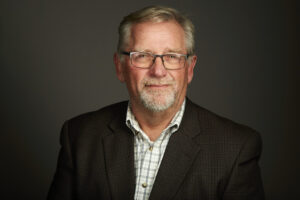 Bill Groenheide represents farmers in the northern Ontario regions of Algoma, Cochrane, Dryden, Kenora, Manitoulin-North Shore, Muskoka, Nipissing East & West, Parry Sound, Rainy River, Sudbury East & West, Temiskaming and Thunder Bay as a director on the board of the Ontario Federation of Agriculture. He and his wife farm just outside of Thunder Bay together with their two sons and their spouses, raising beef and chicken and growing a diverse selection of crops.
Bill is a municipal councillor in the Municipality of Gillies and has just completed 10 years on the board of the Thunder Bay Country Market, including serving as chair. He is also involved with the Hymers Fall Fair in his area, and is passionate about growing farms in Ontario's northwest and helping young farmers get started into agriculture.
Bill is a graduate of the Advanced Agricultural Leadership Program.
Contact:
bill.groenheide@ofa.on.ca