For immediate release
OFA launches project to support Ontario's Francophone farm families
GUELPH, ON [December 9, 2020] – The Ontario Federation of Agriculture (OFA) is pleased to announce a new project, Our AgriCulture: Cultivating Opportunities for Ontario's Francophone Farm Families, funded through the Ministry of Francophone Affairs.
In 2020, there were nearly 650 OFA members who identified French as their primary language, with nine regions having five or more French speaking members. With funding support from the Francophone Community Grants Program, OFA will collaborate with l'Union des Cultivateurs Franco-Ontariens (UCFO) to translate resources and OFA webpages on programs and policies, and information to support volunteer board capacity development, farmer mental health and farm safety. The translated resources will be launched in early 2021.
"Along with OFA's bilingual staff and benefit program, this project will strengthen the organization's capacity to provide valuable information and further support for local federations in French-speaking areas," said Rejean Pommainville, OFA Director. "These resources will not only help OFA to communicate with our Francophone members, they will also help members connect with the public and advocate on behalf of local farmers' needs."
"It is a pleasure to collaborate with OFA on this exciting project," said Dr. Danik Lafond, Executive Director of UCFO. "These resources will benefit our mutual membership, making information more readily accessible and enabling Francophone farm businesses to lead and advocate in their communities."
OFA supports inclusivity and addressing the diverse needs of our members. This project will celebrate diversity in the farm community and enhance OFA's ability to advocate on issues that impact its farm members and rural communities.
For more information on the project, visit ofa.on.ca/OurAgriCulture.
The Ontario Federation of Agriculture (OFA) is the largest general farm organization in Ontario, representing 38,000 farm families across the province. As a dynamic farmer-led organization based in Guelph, the OFA works to represent and champion the interests of Ontario farmers through government relations, farm policy recommendations, research, lobby efforts, community representation, media relations and more. OFA is the leading advocate for Ontario's farmers and is Ontario's voice of the farmer. For more information, visit ofa.on.ca.
The Union des cultivateurs franco-ontariens (UCFO) is a movement dedicated to the defense and promotion of the economic and socio-cultural interests of all Franco-Ontarian farmers. UCFO is particularly concerned with the interests of the family farm as a traditional entity as well as all socio-cultural and economic activities in the agricultural production sector and the development of rural communities.
For more information, contact:
Rejean Pommainville
Director
Ontario Federation of Agriculture
rejean.pommainville@ofa.on.ca
Dr. Danik Lafond
Executive Director
Union des Cultivateurs Franco-Ontariens (UCFO)
direction@ucfo.ca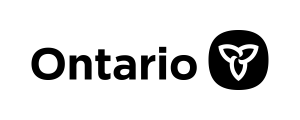 Funding provided by the Government of Ontario.