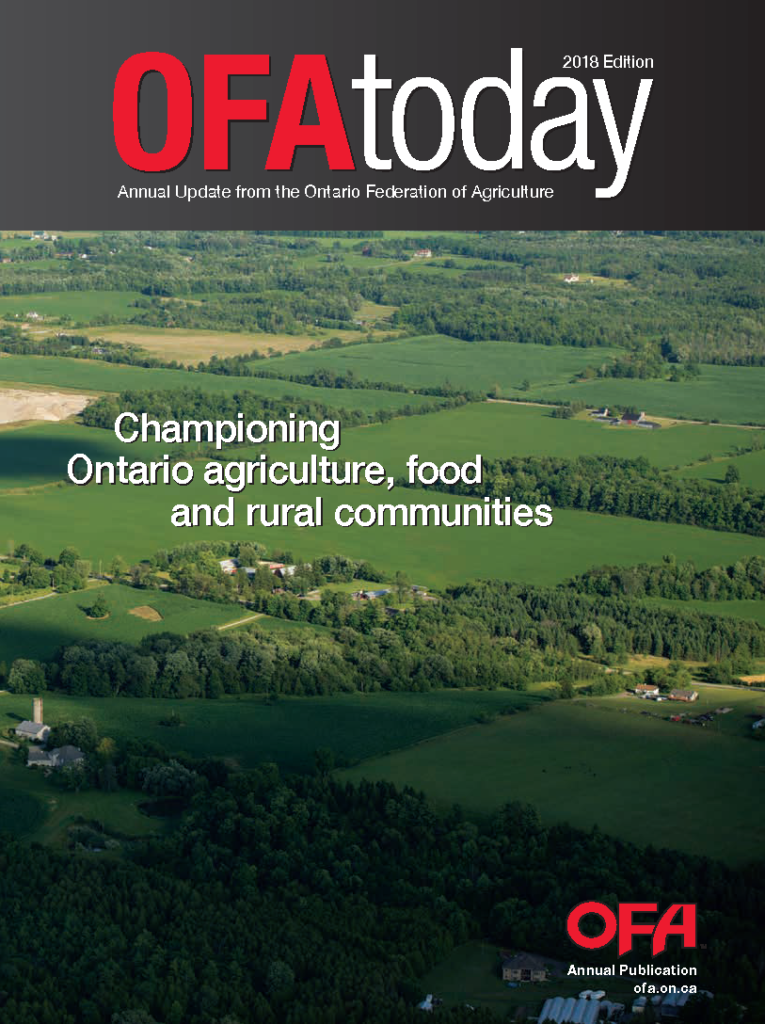 The Ontario Federation of Agriculture (OFA) has published its 2018 edition of OFA Today magazine. The annual publication, which hit OFA member mailboxes this week, continues to serve as a valuable resource, informing our members of the issues and activities OFA has been working on over the past year.
In this edition of OFA Today, we highlight our key priorities for the next provincial government, feature a recap of our advocacy initiatives, provide a policy update on current issues and look ahead to a new year of growth and opportunities for Ontario's agri-food sector.
We also feature an in-depth look at OFA's 2018 provincial election campaign, Q&A with OFA President Keith Currie, OFA President, an announcement on the launch of a fresh new OFA website, success stories from OFA's Proud to Lead 'Involve Fund' and much more.
OFA Today is distributed to all OFA members with their February issue of Better Farming magazine. If you did not receive your copy of the magazine, please contact OFA Member Relations at 1-800-668-3276.