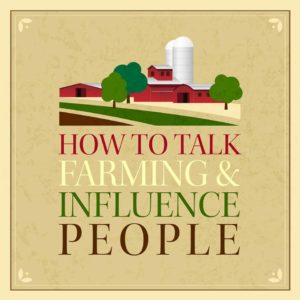 The Ontario Federation of Agriculture (OFA) is hosting its 2015 Annual General Meeting at the International Plaza Hotel in Toronto beginning Monday, November 23 at 8:15 a.m. and closing Tuesday, November 24 at noon. Registration opens Sunday, Nov. 22 at 6:00 p.m. and continues Monday, Nov. 23 at 7:30 a.m. This year's Annual General Meeting and Convention theme is How to Talk Farming and Influence People. It represents OFA's ongoing advocacy work bringing issues to government and influencing policy decisions on behalf of OFA's more than 37,000 farm business members. OFA will mark 80 years of farm advocacy in 2016. And this year's AGM will kick off the beginning of a yearlong 80th anniversary celebration.
This year's speaker lineup features Ontario Minister of Agriculture, Food and Rural Affairs Jeff Leal, NDP leader Andrea Horwath, PC leader Patrick Brown and keynote speaker Jeff Fitzpatrick-Stilwell, McDonald's Restaurants of Canada Limited.
The AGM is a great opportunity for OFA members, delegates, directors and industry supporters to discuss important issues affecting the agriculture industry. Attendees have an opportunity to participate in interactive workshops, hear from guest speakers, vote for OFA leadership and be inspired by fellow Ontario farmers.
Stay connected and join the conversation on social media using #OFAgm15.
For those who are unable to attend the AGM, you can watch online with our live video and audio only feeds.