Jackie Kelly-Pemberton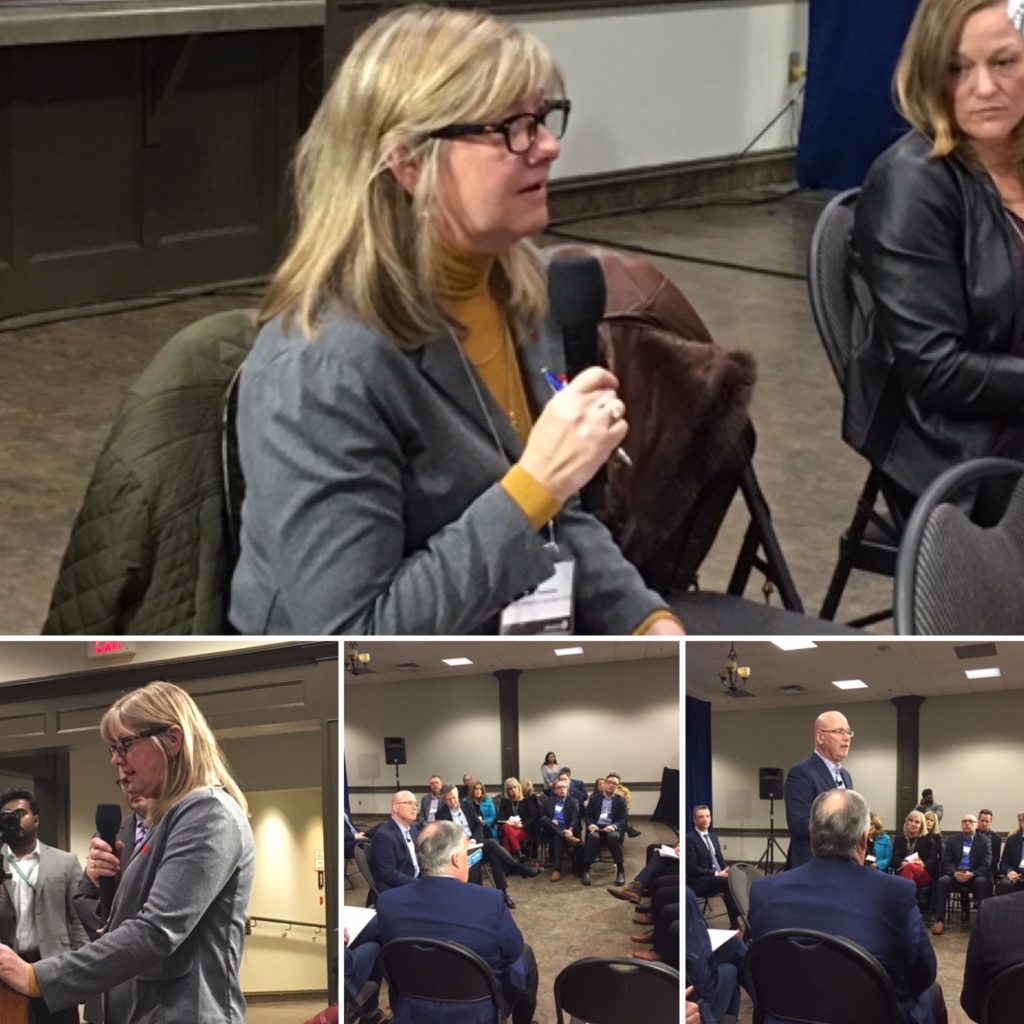 , OFA Zone Director for the counties of Dundas, Frontenac, Grenville and Leeds was invited to attend the first pre-budget consultation meeting with Ontario Finance Minister Rod Phillips and Minister of Municipal Affairs and Housing Steve Clark on Wednesday, December 18 in Brockville. Jackie was joined by Kim Stystma, president of Leeds Federation of Agriculture.
The consultation meeting was well attended, and the format provided a relaxed environment for presenters. The Ministers sat in the centre of the room with attendees sitting in a box pattern around them, presenters could either sit in their chair or stand at a podium to present their information.
The event was by invitation only and everyone who attended had an opportunity to speak directly with the Ministers. OFA highlighted four key priorities from its pre-budget submission and provided details on how these issues support the priorities of the Minister. OFA provided additional remarks on the recent natural gas expansion announcement, taking the opportunity to thank the government for their work in expanding access to support farmers and rural residents, as well as highlight the concerns of Ontario's beef industry regarding the processing capacity shortage with the closure of Ryding-Regency Meat Packers and a lack of smaller abattoirs.
The consultation included approximately 15 presenters ranging from medical and municipal to small and large businesses. A common theme of issues throughout the day included energy costs, industry growth and exodus, broadband, skilled labour and property tax.