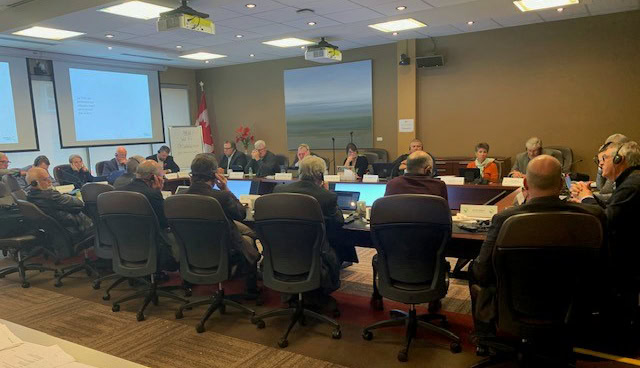 The OFA board of directors executive committee comprised of president Keith Currie, vice presidents Peggy Brekveld and Mark Reusser and executive member Drew Spoelstra travelled to Ottawa last week for a meeting with the Canadian Federation of Agriculture (CFA) board of directors.
The meeting provided an opportunity to discuss the impact of the federal election results on the Canadian agricultural industry as well as other key issues and priorities including weather challenges, market prices and ongoing trade issues. There was also an in-depth discussion regarding the need for a well-funded and robust business risk management program to help address ongoing issues like trade and weather. Further discussions with government will be necessary in gaining support for an enhanced business risk management program at the federal level.
Presentations were made to the CFA board of directors on the issue of mental health in agriculture. Projects and initiatives continue to progress, and organizations are working together to raise awareness of this important issue.
The CFA meeting offers a great opportunity to bring key issues and priorities impacting Ontario farmers to the attention of our federal counterparts. It also provides the chance to discuss federal level issues and how solutions to those issues can be applied to our provincial members.