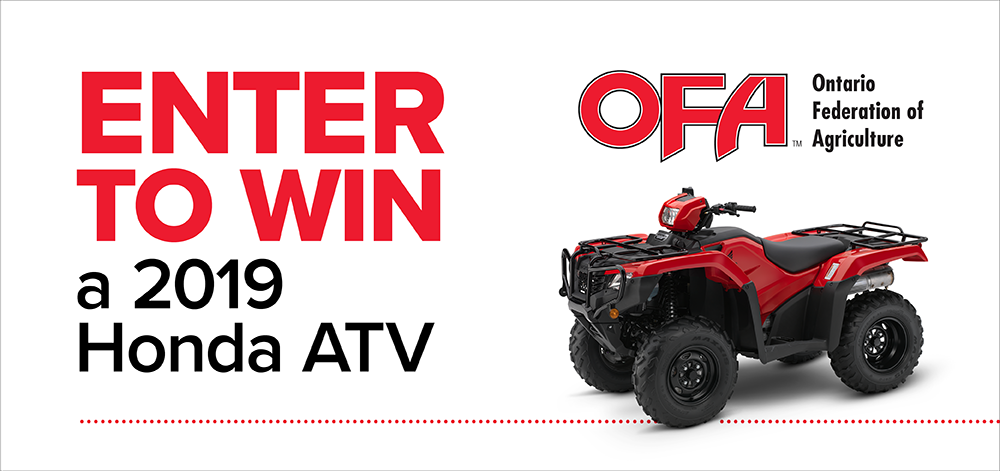 OFA officially announced the launch of a new contest for 2019 – the OFA Honda Member Draw. OFA members are invited to enter the draw for a chance to win with OFA and Honda and take home a brand new 2019 Honda ATV, generator or power tool.
As an OFA benefit program partner, Honda offers members access to preferred rates and special discounts on ATV, Side-by-Side, and Power Equipment products.
We're giving away three great Honda prizes:
2019 Honda FOREMAN 500 with Electric Shift and Electric Power Steering
Ultra-Quiet EU3000i Electric Start Generator
VersAttach™ Powerhead 435 with Pruner and Cultivator Attachments
The contest is open to OFA's farm business (FBR) and individual farm members (IFM). Each member is eligible to enter the contest only once and there can only be one entry per FBR membership or per IFM.
The winners will be announced at OFA's 2019 Annual General Meeting in November at the Hamilton Convention Centre.
The deadline to enter the contest is October 31, 2019.
Enter today for your chance to win at ofa.on.ca/hondadraw.