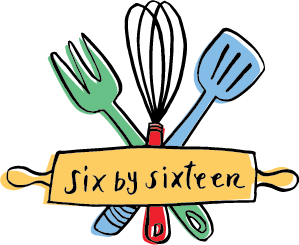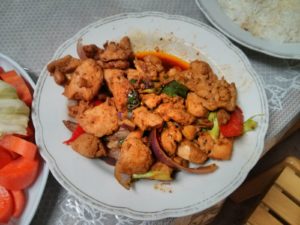 By now, we hope you have heard about SixbySixteen – OFA's food literacy initiative. It's a program to get young people learning how to cook with healthy, local food. The name refers to the goal of teaching teenagers to plan and prepare six nutritious, locally sourced meals by the time they are 16 years old.
We've partnered with more than 20 commodity organizations to create the SixbySixteen.me website – with recipes, resources and information to help young people, teachers and parents source local food, make healthy food choices and learn some new recipes, including a "how to" video library.
Earlier this summer, SixbySixteen hosted a social media "Photo My Food" contest. We were targeting young people to make a meal and enter a photo of it in the contest.  We launched the contest at a special cooking demonstration at a Thorold, Ontario high school. The four-week contest resulted in 76 food entries, and a stir fry chicken dish won the contest.
Watch for more news and activities from SixbySixteen – on Twitter @SixbySixteen, Facebook.com/SixbySixteen and Instagram SixbySixteen.
Food literacy is one of nine objectives of the National Food Strategy, developed by OFA and the Canadian Federation of Agriculture.