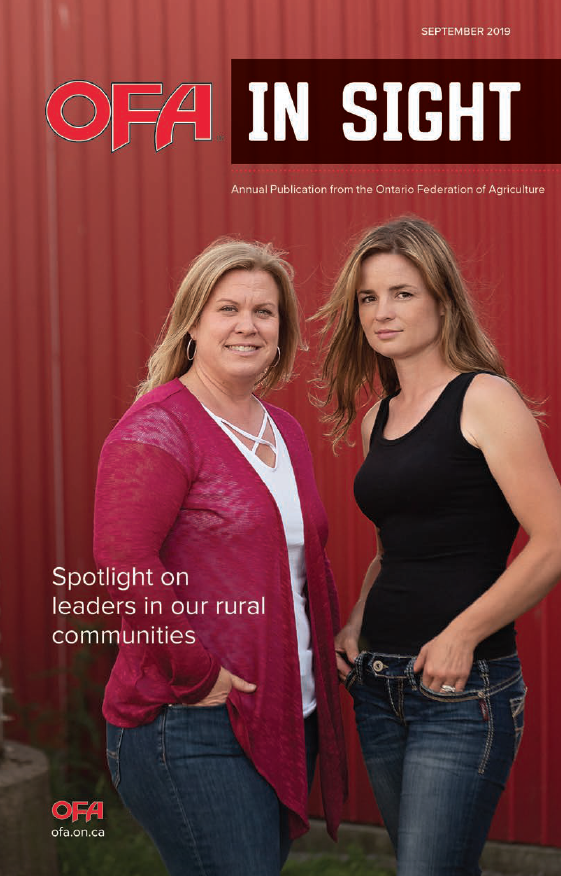 The 2019 edition of OFA In Sight has arrived in OFA member mailboxes as part of a package with the September issue of Better Farming magazine.
OFA In Sight is a special publication of the Ontario Federation of Agriculture (OFA) featuring a few of the many farm success stories within our 38,000 members. The magazine shines a bright light on OFA members, volunteers and staff from across the province that are making a difference on their farm and in their communities.
Inside this edition, we share a collection of stories from around the province highlighting agricultural advocacy and food literacy, community engagement, leadership and mental health initiatives. We're proud of the work and enthusiasm of all our members, county federations, volunteers and staff and we're excited to share these stories with you.
If you did not receive your copy of the publication with Better Farming magazine, please contact OFA member relations at 1.800.668.3276.
Click here to read the digital version of OFA In Sight.