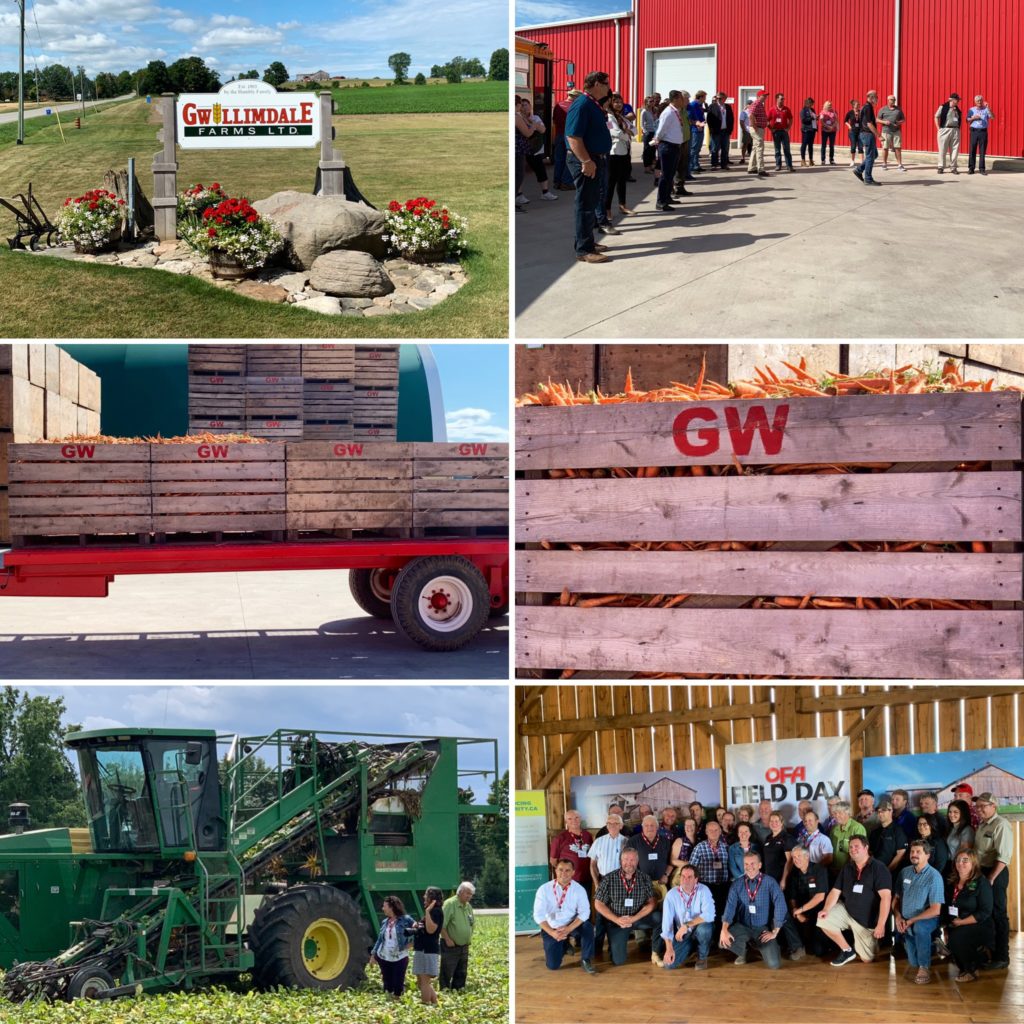 On Thursday, August 15, 2019, OFA was joined by MPPs and their staff for a day on the farm at Gwillimdale Farms – a family vegetable farm located in Bradford, ON. An annual summer event, OFA's Field Day is an opportunity to engage with MPPs and their staff in an informal rural setting. It's the perfect backdrop for provincial policymakers to learn more about the innovation and diversity of Ontario's agri-food sector.
Gwillimdale Farms, the host of OFA Field Day 2019, grows carrots, potatoes, beets, onions and parsnips. They pack and store all their produce on-farm and ship the vegetables across Ontario and into parts of the U.S. MPPs and staff were given a firsthand look at their farm operation, including their vegetable processing, packing and storage facility where they employ 47 workers. On the tour, politicians learned about what it takes to grow, package and deliver fresh, high quality vegetables to consumers.
Our annual Field Day helps us show, and not just tell, our provincial leaders about the issues impacting Ontario farm families. We discussed many of the challenges faced by Gwillimdale Farms and other Ontario farmers. Concerns surrounding rural infrastructure included a lack of reliable, high speed broadband, access to natural gas infrastructure and hydro costs. Farm labour and a shortage of skilled workers was also discussed. Despite automation inside the processing and packing facility, the farm operation remains very dependent on skilled labour.
Thank you to all of our attendees who made it out to OFA Field Day and a special thanks to our gracious host Gwillimdale Farms for a successful event. We look forward to continuing these conversations during the fall legislative session as part of OFA's ongoing advocacy efforts.