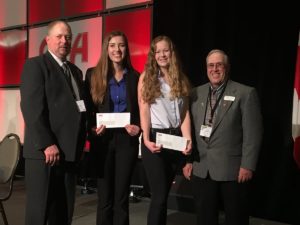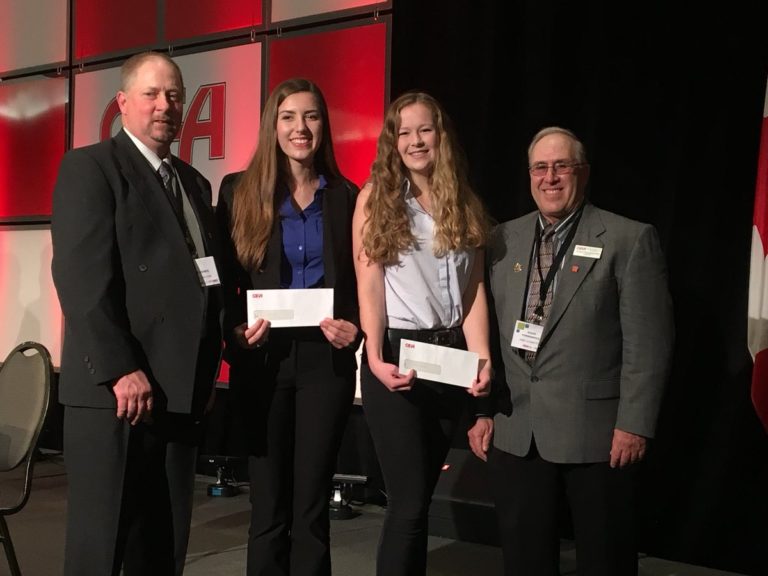 For the second year, OFA awarded bursaries to three secondary school students pursuing education and a future career in agriculture at the organization's Annual General Meeting. OFA announced the winners of the 2017 student bursary award at OFA's 2017 annual meeting – Julie French from Peel, Emily Potter of Temiskaming and Cassie Allen from Prescott. Each bursary winner was awarded $2,000.
The bursaries funds were raised at the 2016 Annual General Meeting silent auction.
Eligible applicants included students of OFA families from across the province who were entering or pursuing a post-secondary education in an agriculture-related program. The bursaries were awarded regionally, including one recipient from each region across Ontario (Northern, Eastern and South-Western).
Watch for details on the 2018 OFA bursary program.