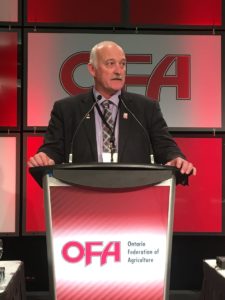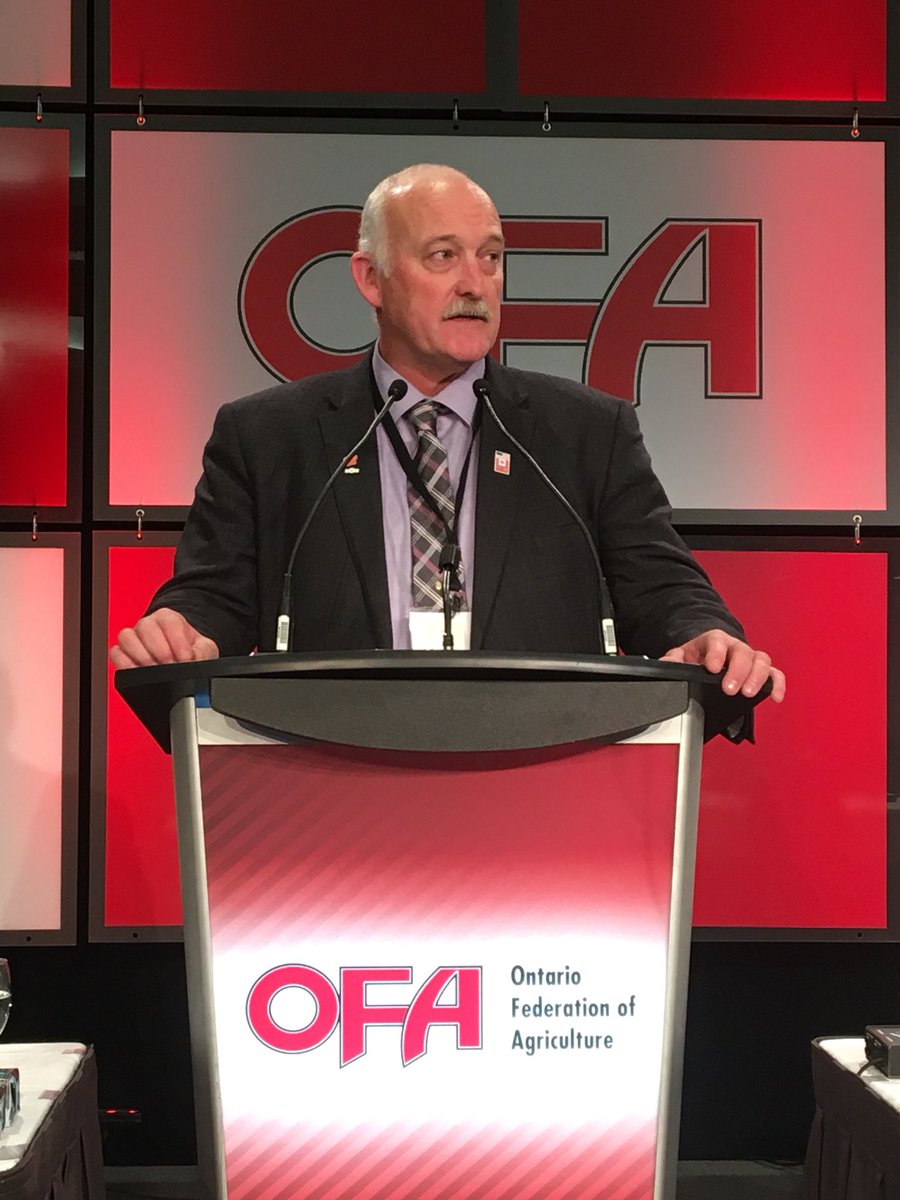 The first day of business at OFA's 2017 Annual General Meeting featured a full slate of speakers, presentations, interactive workshop sessions and the acclamation of OFA President, Keith Currie.
Keith Currie was acclaimed as OFA President for a second one-year term. Currie is a Collingwood-area hay and sweet corn farmer.
The annual meeting officially commenced on Monday, November 20 at 8:15 a.m. at the Delta Hotels by Marriott Toronto Airport & Conference Centre in Toronto. This year's theme, Producing Prosperity, focuses on the concept of distributing the province's economic development beyond big urban centres.
OFA launched the outline and key priorities of its Producing Prosperity provinical election campaign. The election campaign is highlighted by the need for distributed economic development across the province including economic growth, job creation, affordable housing, increased food security and environmental stewardship.
David Freshwater, Professor of Agricultural Economics at the University of Kentucky, delivered the keynote speech on the importance of creating a positive message of rural opportunity and about finding ways to broaden growth in rural areas.
Peggy Brekveld, a northern Ontario dairy farmer, was acclaimed as Director at Large on the OFA Board of Directors for a three-year term.
Hon. Jeff Leal, Minister of Agriculture, Food & Rural Affairs will address delegates to begin the second day of business at the 2017 Annual General Meeting followed by PC leader Patrick Brown and NDP leader Andrea Horwath scheduled to address meeting attendees later in the morning session.