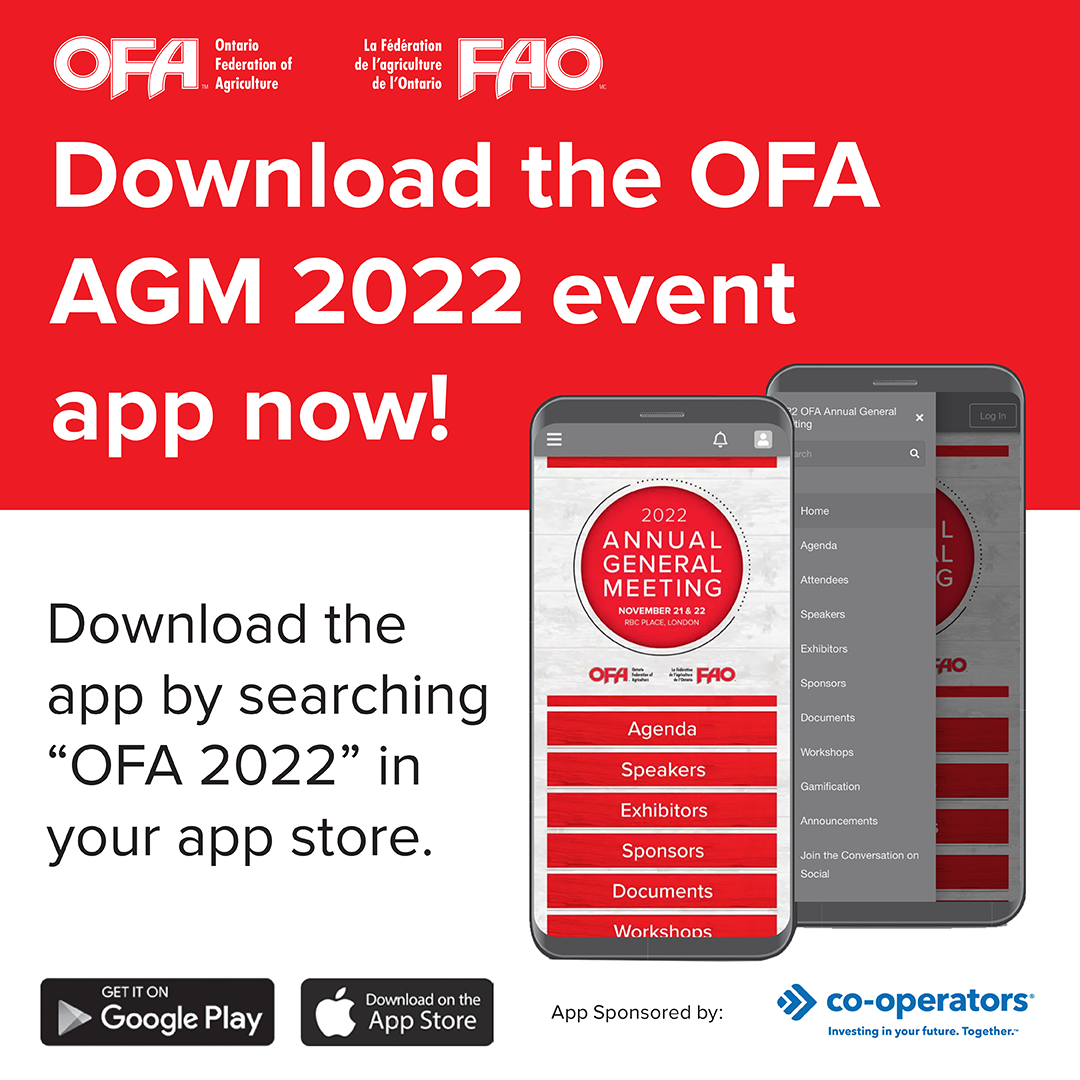 The official mobile app for OFA's 2022 Annual General Meeting is now available for download. Download the app by searching "OFA 2022" in your app store.
Using this app, you can access the agenda and meeting highlights, learn about the keynote speaker, read guest speaker bios, explore workshops, view exhibitors and sponsors and engage with fellow attendees. The app also offers a fun and interactive gaming experience with a chance to win great prizes.
The annual meeting brings together members, industry representatives and key stakeholders to discuss key issues and priorities impacting Ontario's agriculture and food industry, participate in progressive workshops, hear from guest speakers and network with industry leaders.
A highlight on this year's agenda, for example, is a keynote address by Jeff Adams, a former Paralympian and six-time world champion in wheelchair racing. He'll be joined by other speakers over the course of the two days who will cover topics like research and innovation and economic outlooks, and we'll also be hearing remarks from Ontario's Minister of Agriculture, Food and Rural Affairs, Hon. Lisa Thompson, and MPP John Vanthof, who is the Agriculture Critic for the Official Opposition in Ontario.
For direct download, find the app store links here:
Download it on the App Store:  https://apps.apple.com/us/app/ofa-agm-2022/id6444130014
Download it on Google Play: https://play.google.com/store/apps/details?id=com.ofagm.ofagm22
The event app provides the complete annual meeting package at your fingertips.