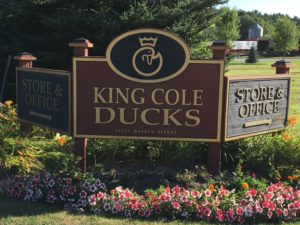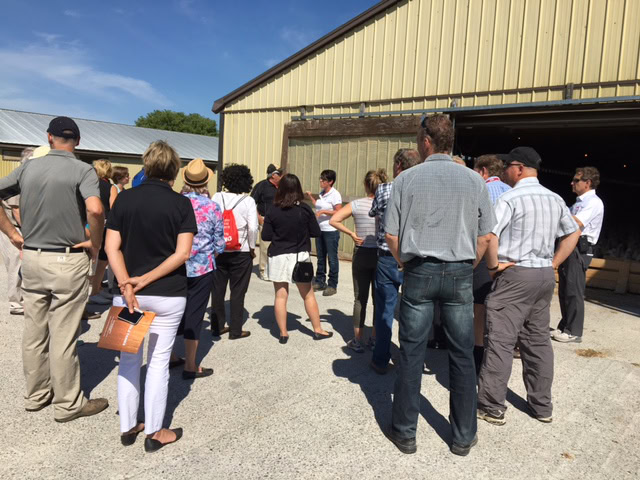 On Tuesday, August 9, 2016 OFA held its third Field Day event, which brought 14 MPPs and several staff members out to an Ontario farm to experience a day in the life of duck farming. King Cole Ducks in Newmarket hosted this year's event. The event provided MPPs and staff with an exclusive tour of a unique farm-to-fork success story. This third generation farm operation is the only vertically integrated duck farm in North America.
OFA's Field Day provided the perfect setting for MPPs to learn first-hand about a farming operation and, in this case, the duck industry in Ontario. They were given guided tours through all three of the production facilities including the breeder farm, hatchery and processing plant. Approximately 11,000 eggs are picked up every day at the breeder farm.
Field Day gave us an excellent opportunity to showcase a slice of the dynamic, diverse and innovative sector that drives the provincial economy. OFA works together with members and government to grow Ontario's agri-food industry.
Bringing MPPs out to the farm for a day enables conversations about our progressive industry, emerging opportunities in agriculture, and the concerns of our members.