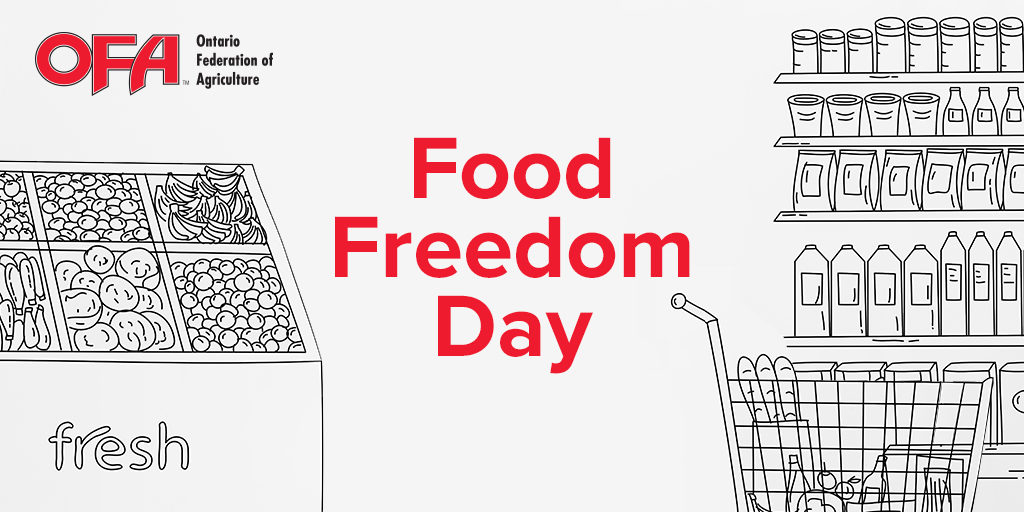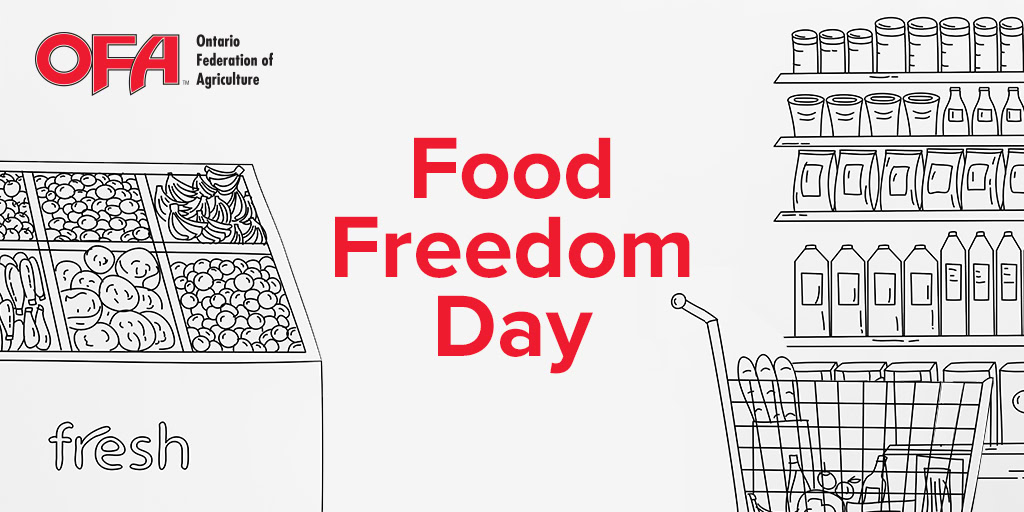 This year, Food Freedom Day in Canada is February 9, 2018. Food Freedom Day, which was coined and calculated by the Canadian Federation of Agriculture (CFA), marks the date the average Canadian will have earned enough income to pay for their grocery bill for the entire year. It takes 40 days for the average Canadian to earn enough money to pay for their food for the year.
Canadians spent 11% of their disposable income on food in 2017, according to our figures based on the latest statistics, compared to 10.7% in 2016. This year, Food Freedom Day falls one day later than last year's date, reflecting a slight cost increase that can be largely attributed to shifts in consumer habits, alongside modest impacts from weather volatility in key production areas for certain commodities.
Food Freedom Day also serves as an annual reminder that we are truly lucky to have access to an abundance of healthy, safe and affordable food choices.