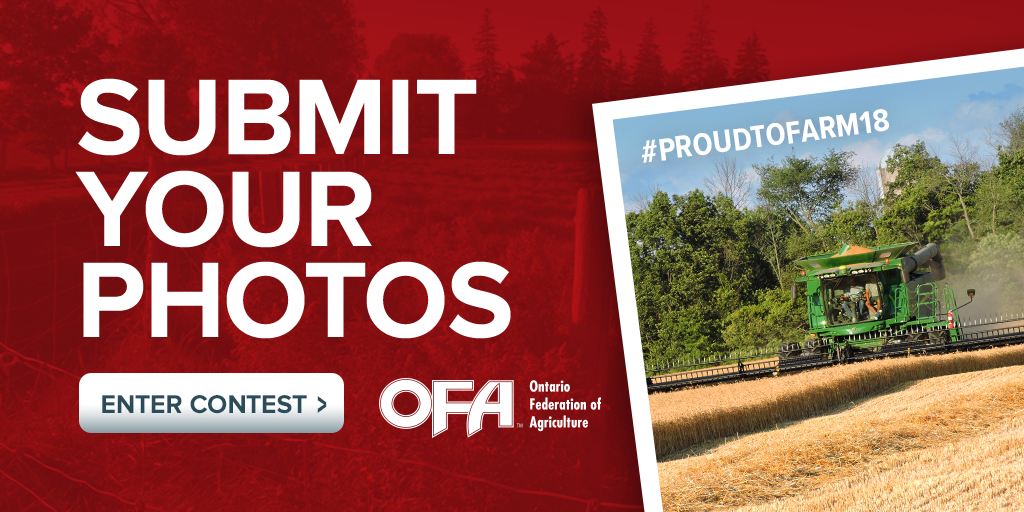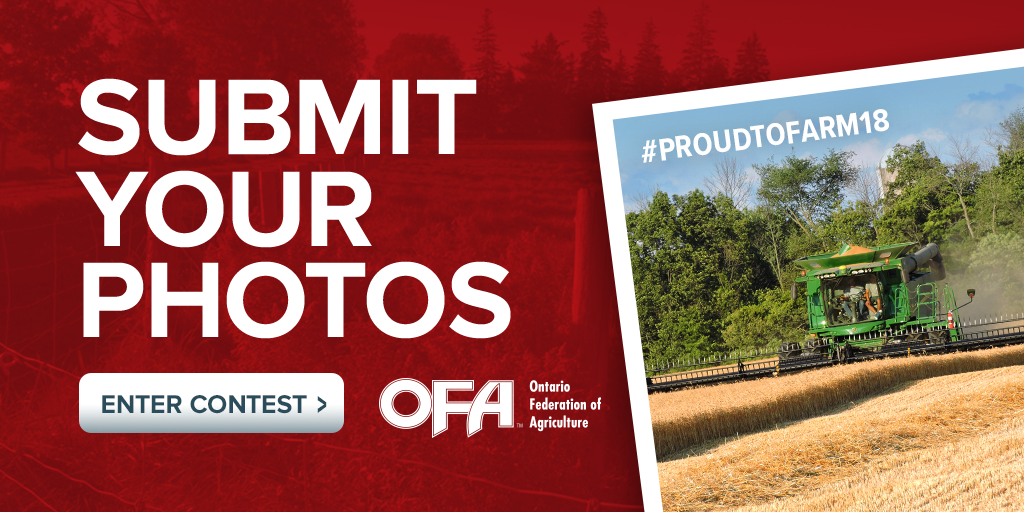 Have you entered the Proud to Farm photo contest? It's easy — just grab your camera (or phone), go outside, pick a category (Proud to Farm, Farm Scenes or Farm Animals), snap a photo and send it in for a chance to win great prizes.
Keep your camera handy as you head out to the field, to the barn and down the sideroads to capture those perfect everyday moments that happen in Ontario agriculture. Show off your flare for photography, your eye for agricultural beauty and your pride in our industry.
The Proud to Farm contest is open to all OFA members and their immediate families. Prizes will be awarded to winners in each of the three categories, plus an additional grand prize for the Farmers Choice Award.
Categories
Proud to Farm – Unique farm family photos, farming and friends or photos of farmers in the field, on the tractor, in the barn or around the farm
Farm Scenes – Capture the essence and beauty of Ontario's agriculture and rural landscape
Farm Animals – Snap a photo of your animals around the farm
Share your shots for a chance to win the grand prize – a Drone valued at $800.
Deadline to submit photos is Friday, August 17.
Full contest details available at ofa.on.ca/photocontest.