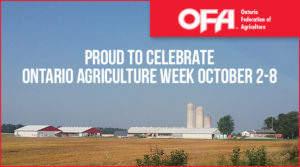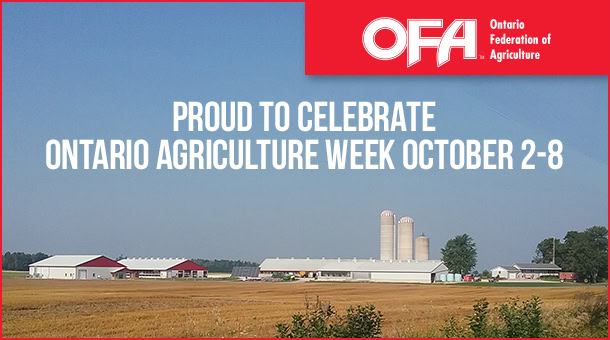 As we celebrate Ontario Agriculture Week October 2-8, it provides a perfect opportunity to recognize Ontario's farm families and reflect on the bounty and success of our agriculture and food industry.
Ontario Agriculture Week is a time to celebrate the abundance of food our farmers produce, the Ontarians our industry employs, the rural communities we support and the economic engine we fuel.
Ontario farmers proudly grow more than 200 different food commodities for markets right here at home and worldwide.
Let's take a moment this week to give a nod to the people who work every day producing safe, healthy food, raising awareness of the industry, and shaping the policies and regulations that govern agriculture.
Support Ontario farmers this Thanksgiving by filling your menu with an array of fresh, local Ontario grown products.