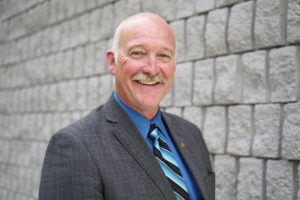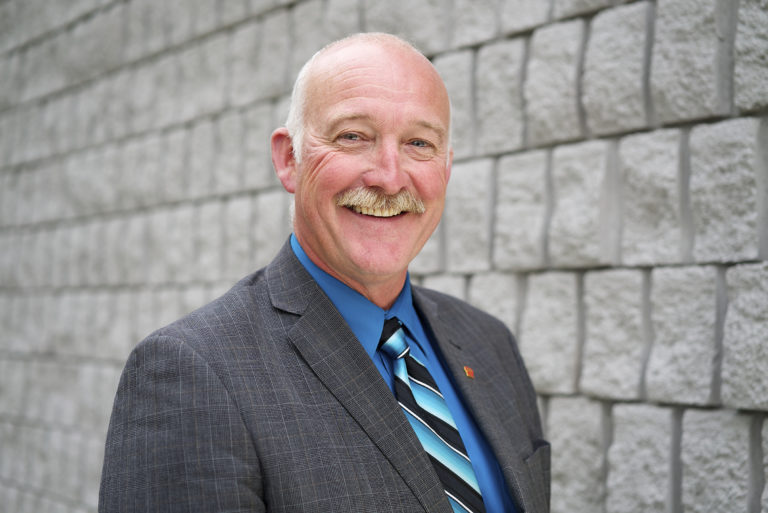 Keith Currie, a Collingwood-area hay and sweet corn farmer, was acclaimed as President of the OFA at the 2017 Annual General Meeting, returning for his second one-year leadership term for OFA's 37,000 farm members. His inaugural election as OFA President occurred at the 2016 Annual General Meeting. Prior to his role as President, Currie was the organization's Vice President from 2013-2016. His 25+ years of experience with the OFA began with an appointment to the Simcoe County Federation of Agriculture, where he held numerous positions including President from 2004-2006.
With a diploma in Agriculture Production Management from Ridgetown College, Currie returned home to manage an eighth-generation dairy and cash crop farm in Simcoe County with his wife Janice and four children. The dairy herd was dispersed in 2003 and the operation now focuses on production of grains and oilseed, forages for dry hay, along with a sweet corn and gladiolus flower production.
Currie has served as Director on the Simcoe County Holstein Club where he served as County Delegate for Gencor, member of the Dairy Herd Improvement Association, Simcoe District Co-Operatives, Simcoe County Milk Producers, Stayner Farmers Co-Operative and the Collingwood Agricultural Society. Currie previously served as the Board Chair of AgScape (formerly Ontario Agri-Food Education) and is a member of the Healthy Waters/Healthy Futures review committee for Nottawasaga Valley Conservation Authority.
Contact:
keith.currie@ofa.on.ca
705-441-3362
Keith's Schedule
OFA is a hosting a Producing Prosperity media event at Queen's Park.
Attending the OFA Board of Directors meeting in Toronto.
Attending the AgKnowledge Forum 2018 in Beeton.
Attending a meeting with the Conservation Authorities Act Service Delivery Review Committee.
Attending a meeting with the Wetland Strategy Advisory Panel. In the evening, Keith will be attending the Ontario Soil and Crop Improvement Association  Annual General Meeting Banquet in London.
Attending festivities and events in Ottawa in celebration of Canada's Agriculture Day. Visit agday.ca to learn more.
Attending the Advanced Agricultural Leadership Program (AALP) Dream Auction in Guelph.
Attending the Greenbelt Expansion Public Open House session in Orangeville.
Attending a meeting with the Greenbelt Foundation in Guelph.
Attending the Ontario Processing Vegetable Processors Annual General Meeting in London.