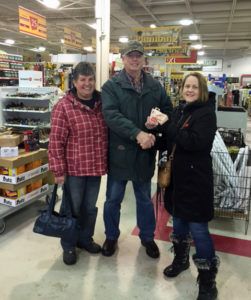 Congratulations to James Farrell of Bruce County, who was the winner of OFA's 80 for 80 Trivia Contest draw for the month of December. James was the recipient of a $200 gift card to TSC Stores.
The 80 for 80 trivia contest features weekly online questions related to OFA's 80 years of farm advocacy. The contest is a fun and interactive way for members to relive OFA history and celebrate the 80th anniversary. For each correct answer, members are entered into a monthly draw to win a $200 gift card to Mark's or TSC Stores.
Answer this week's question and learn more about the 80 for 80 trivia contest at ofa.on.ca/80for80contest.